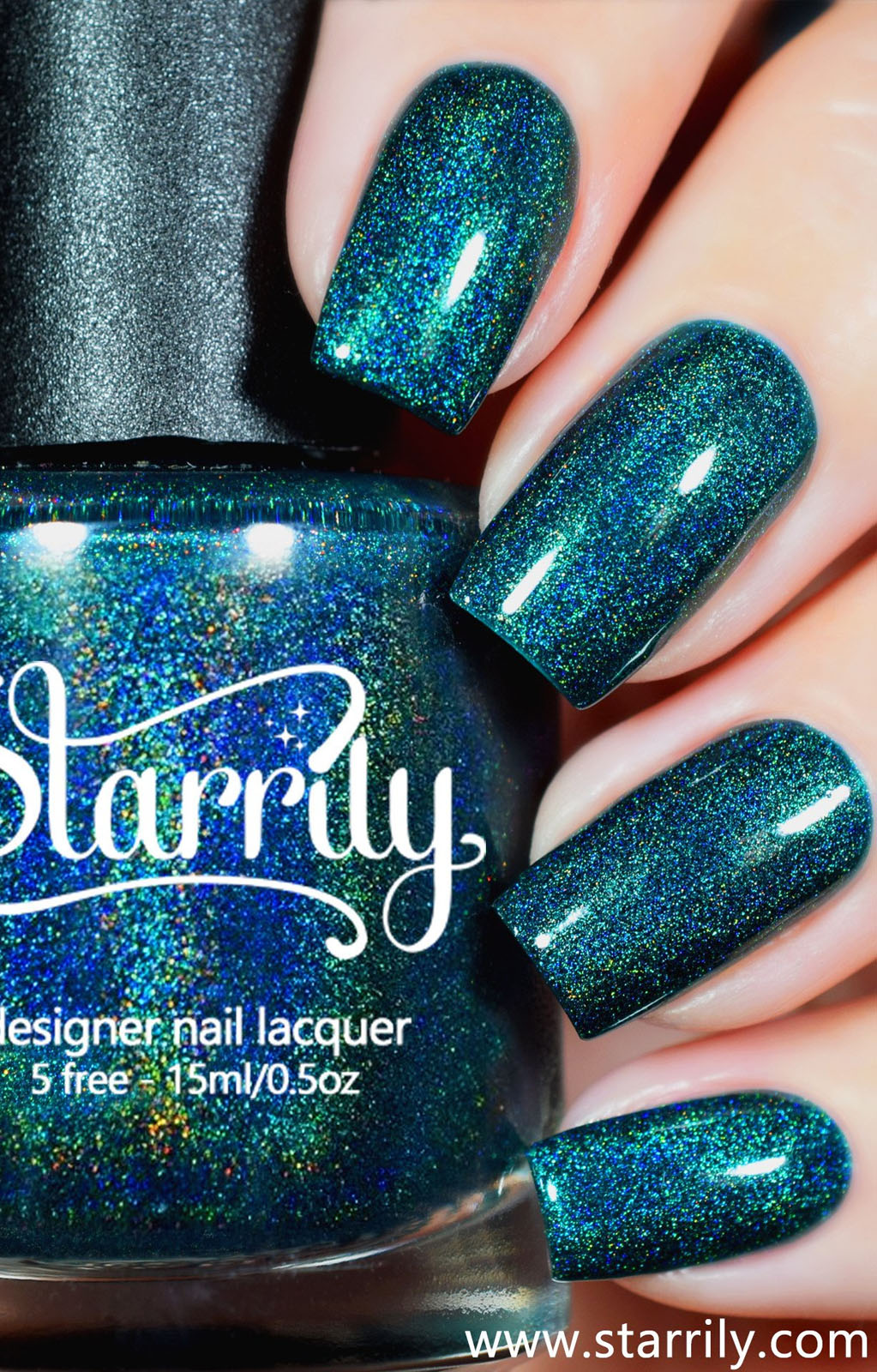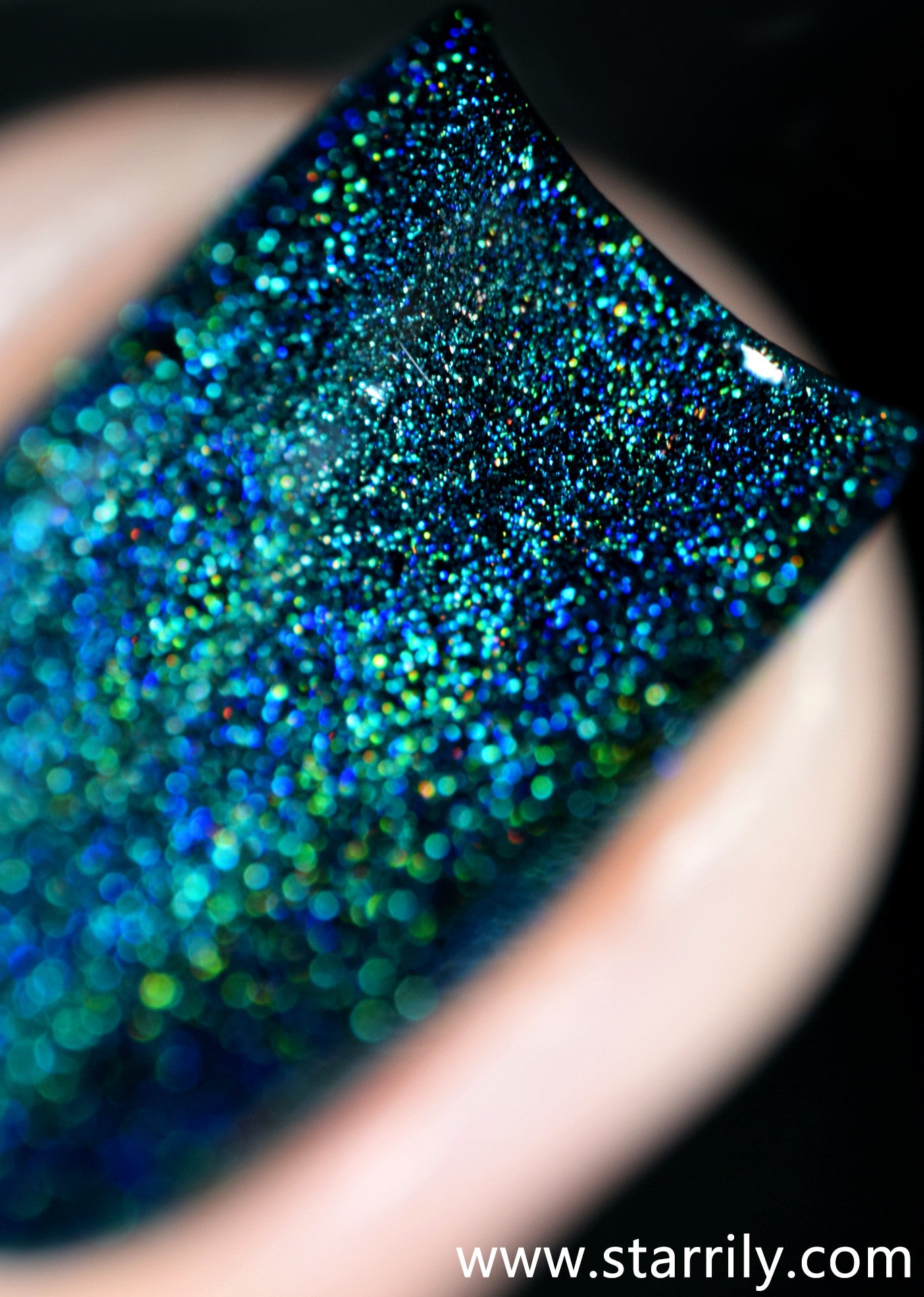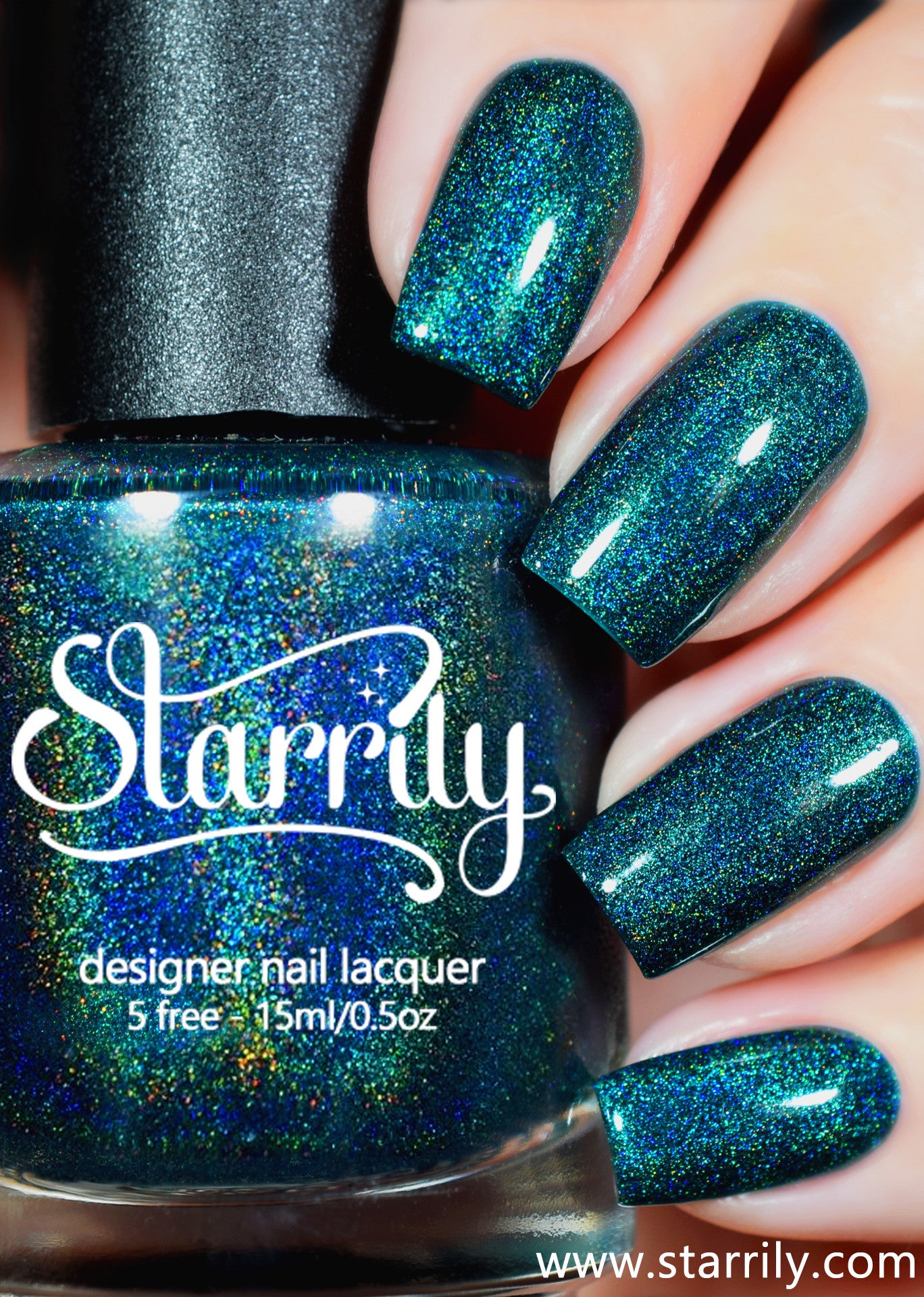 Quantum Energy
---
★ The light shone bright green and bounced across the room. A single photon of sheer radiance danced from wall to wall in front of the scientists. They stood jaws agape as the shape continued to twirl and flash around. "We've done it" they exclaimed "We've discovered the energy we need to save us all." The room burst into a loud cheer.
☆ Defy the laws of physics with this stunningly vibrant emerald/peacock green linear holographic polish. You'll defy gravity and stun your friends with a simple flick of the wrist. 
For best results, apply a base coat before use. Holographic nail polishes come alive under direct sunlight. In indoor lighting, holographic polishes appear to have a light shimmering rainbow glow. Shine your phone's flashlight directly at the polish to check out the holographic effect!  
15 ml / 0.5 fl. oz.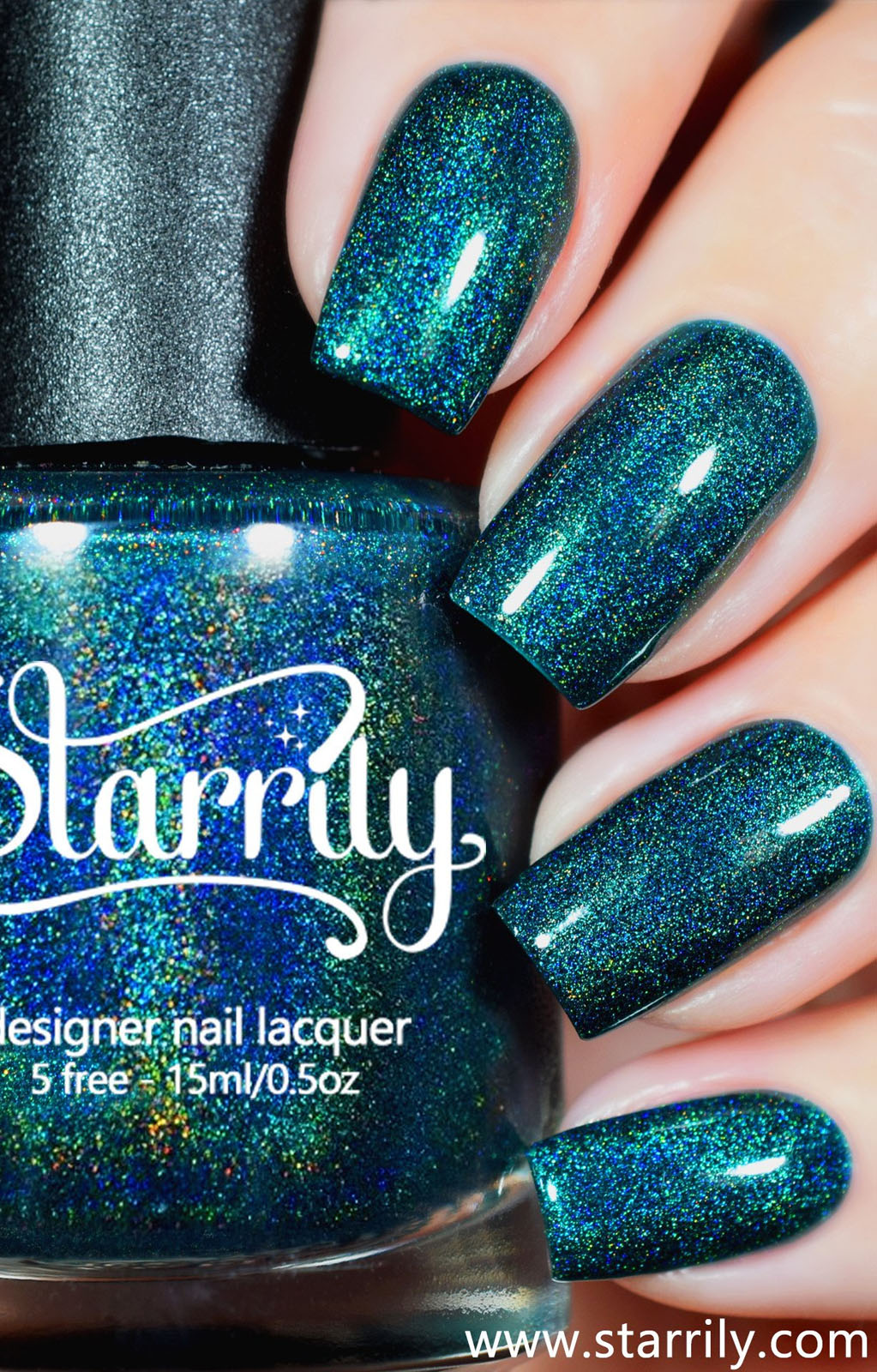 This product is rated 5.0 of 5.0 stars.
It has received 2 reviews.
When will I get my order?

Your order leaves our warehouse within 1-2 business days, shipping time depends on USPS for USA orders and Fedex for international orders.
Are your products 5-free, 10-free, 20-free, 50-free, 100-free?

5-free, 10-free, etc. refers to nail polish formulated without harsh ingredients. This terminolgy is ever evolving.

Our products are formulated without the following common ingredients, however, please view our full ingredients list to see if our nail polishes are free of the other chemicals that are marketed as 20-free, 50-free, etc:

Our nail polish does not contain: Formaldehyde, Toluene, DBP, Camphor, Xylene, Parabens, Ethyl Tosylamide, Fragrance, Phthalates, and Animal Ingredients
The nail polish I wanted is sold out, when can I buy it?

Due to high demand, we can not guarantee stock. We try to restock sold out products occasionally, you can sign up for email alerts when we restock them. You can sign up directly on a sold out product's page under the "email me when available" option.
Where are the products made and shipped from?

Our products are made and shipped from Cleveland, Ohio
No. We do not offer gel nail polish at this time.