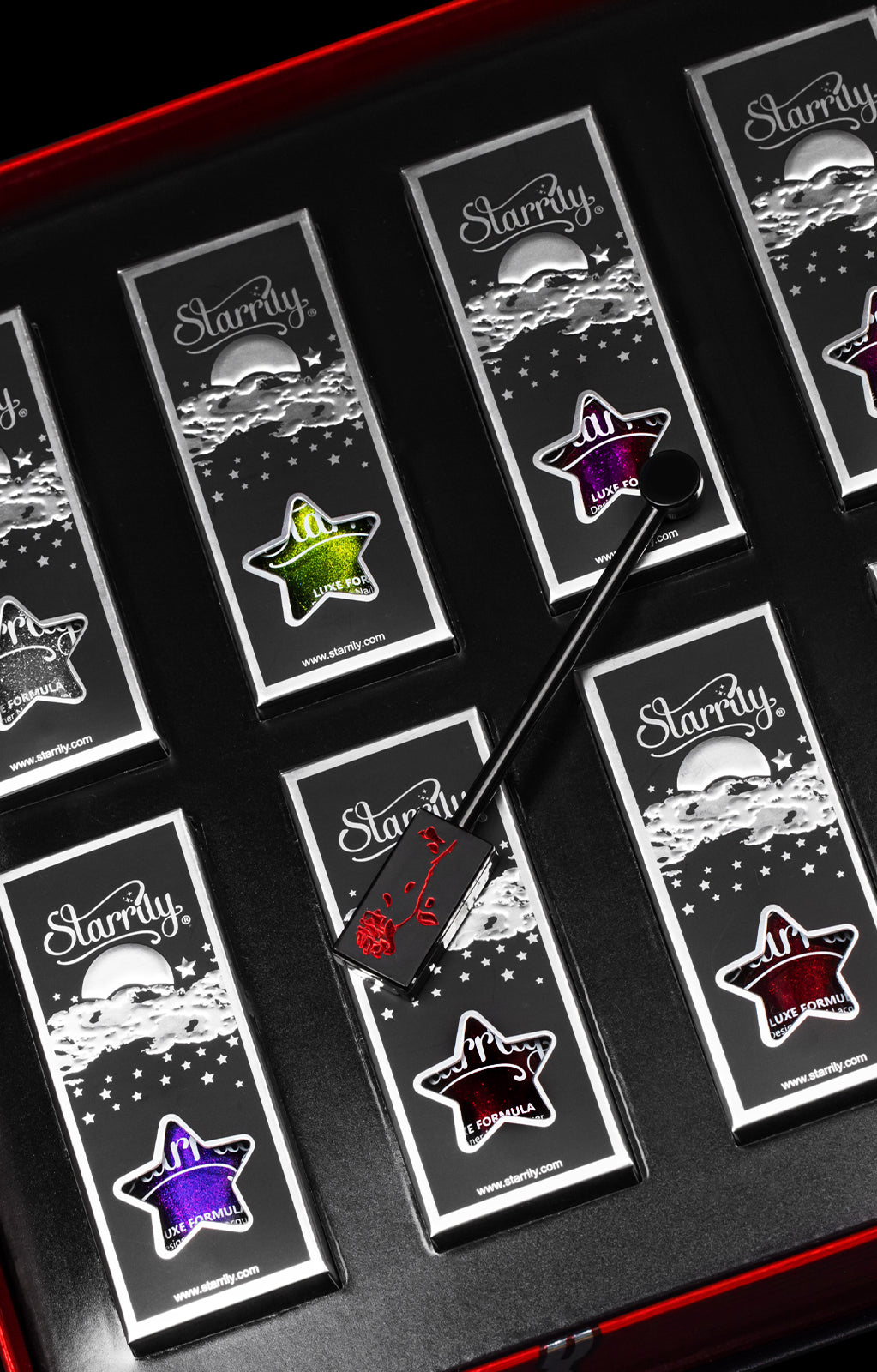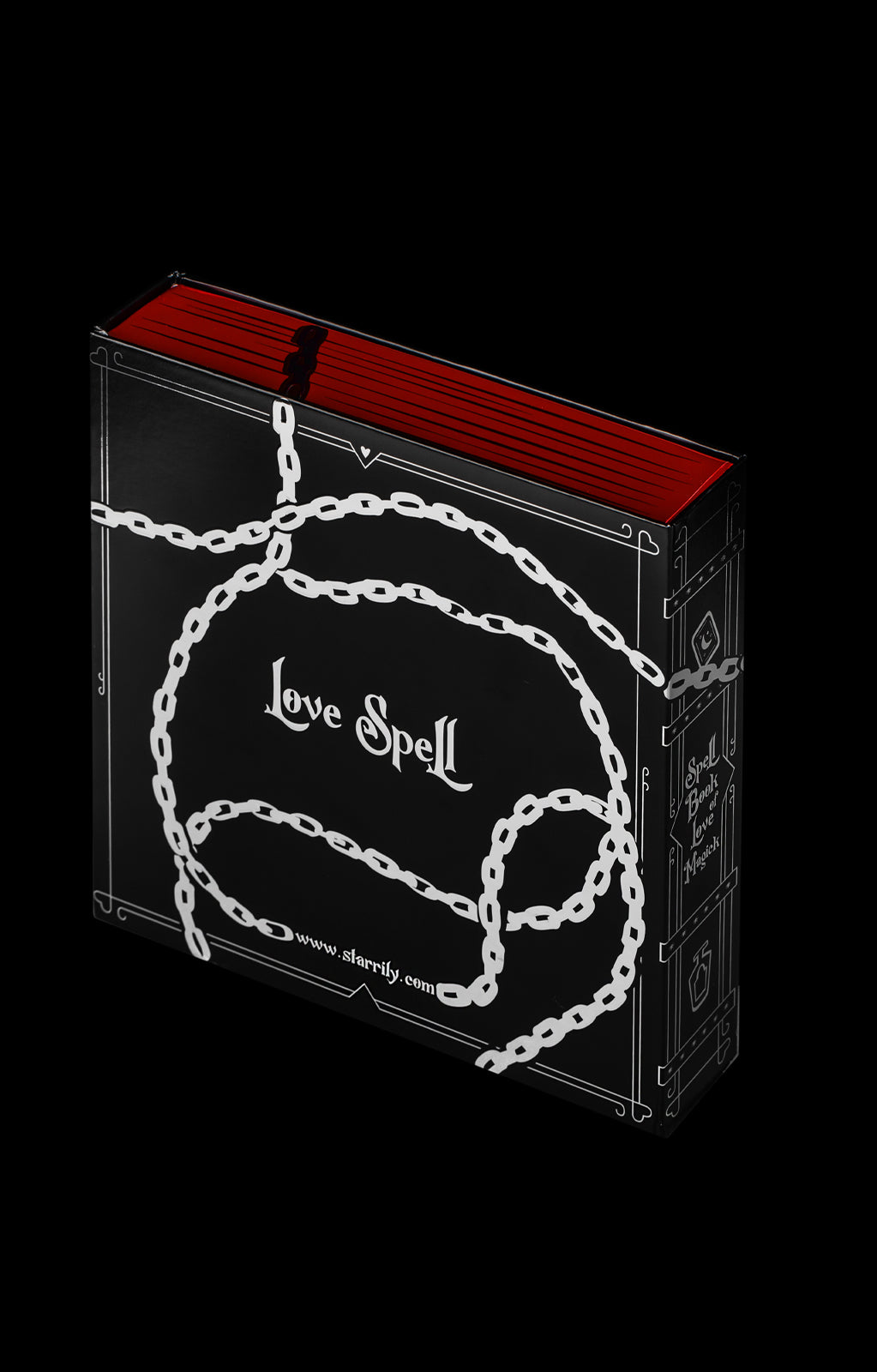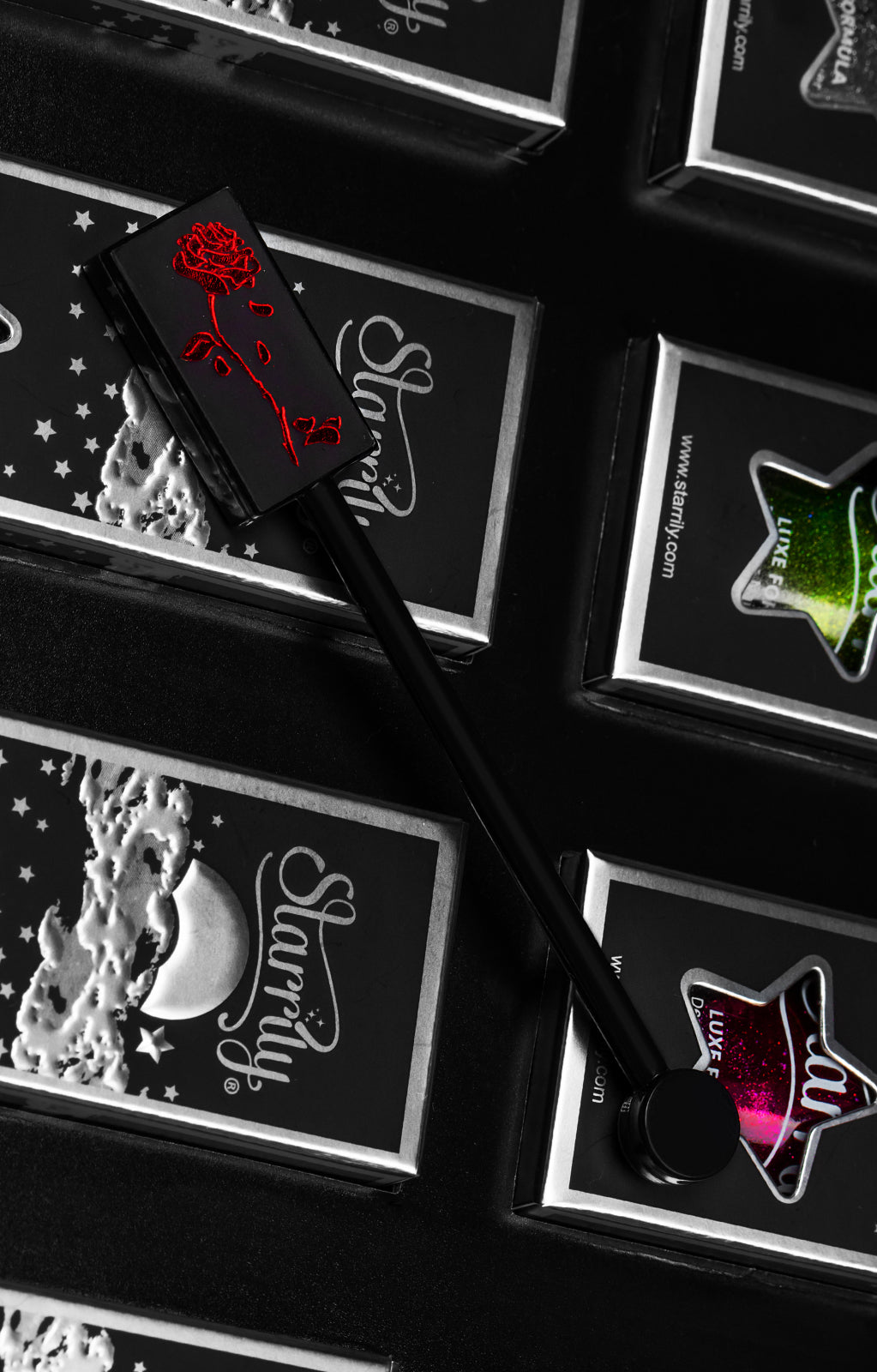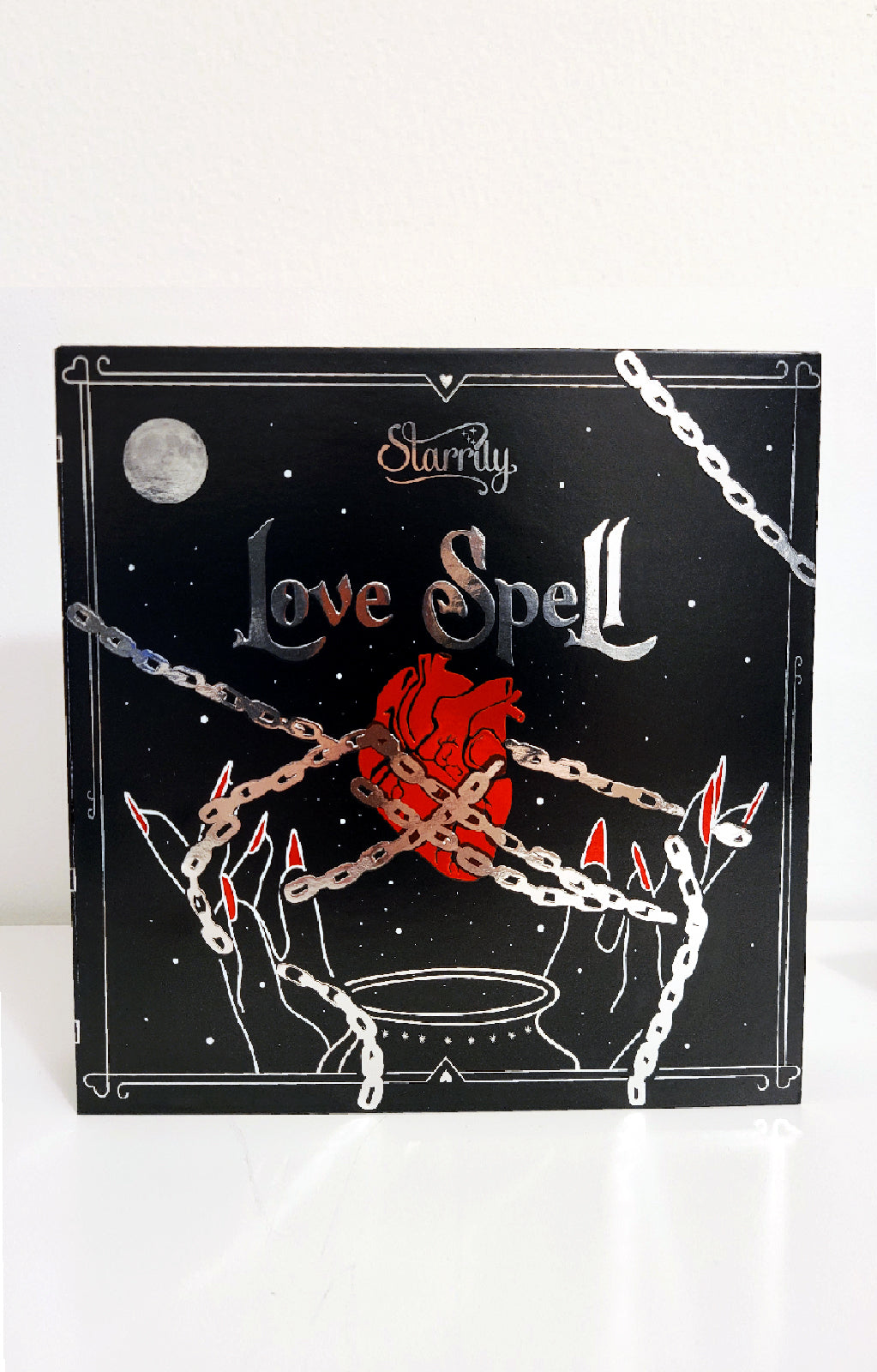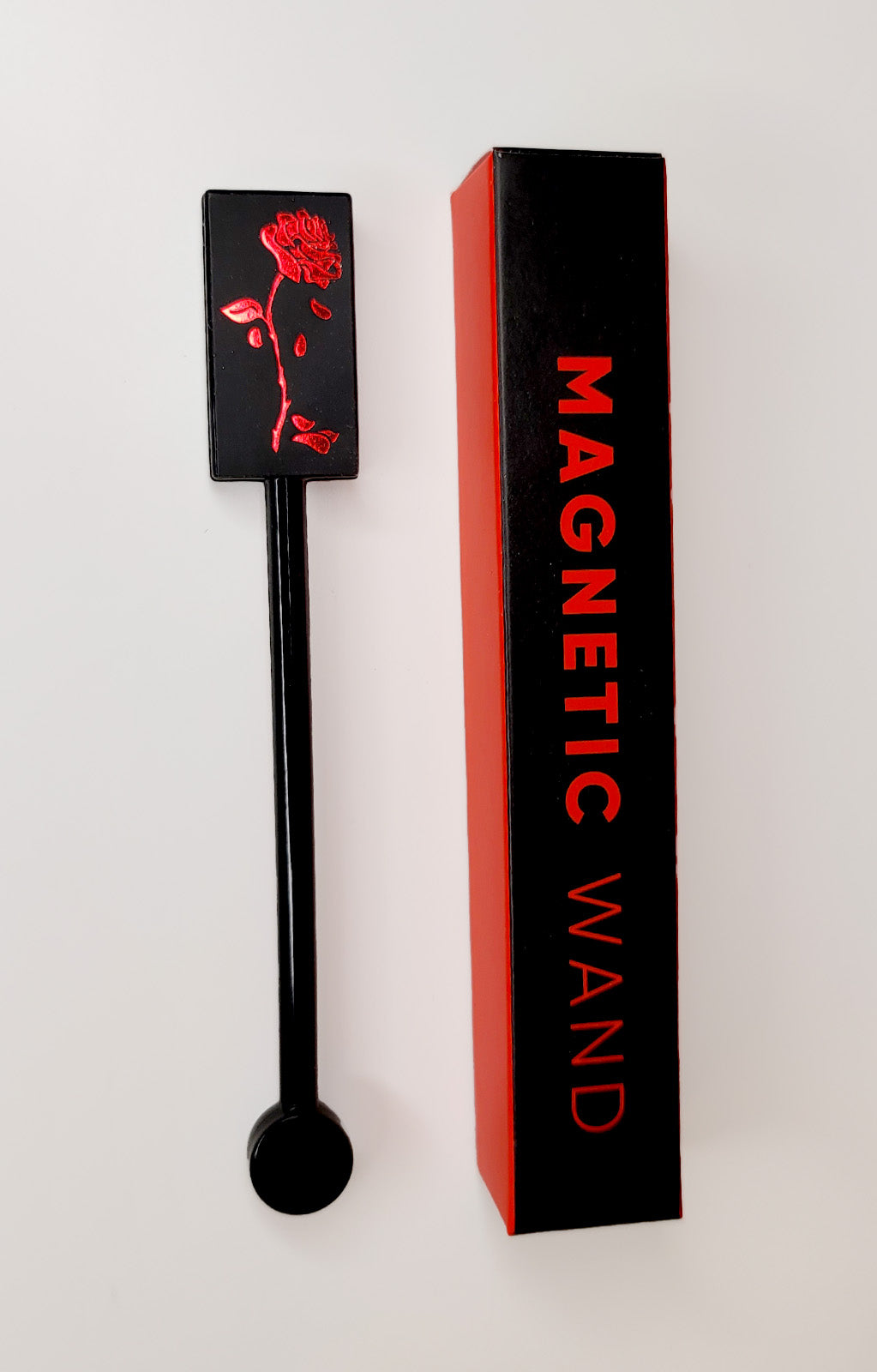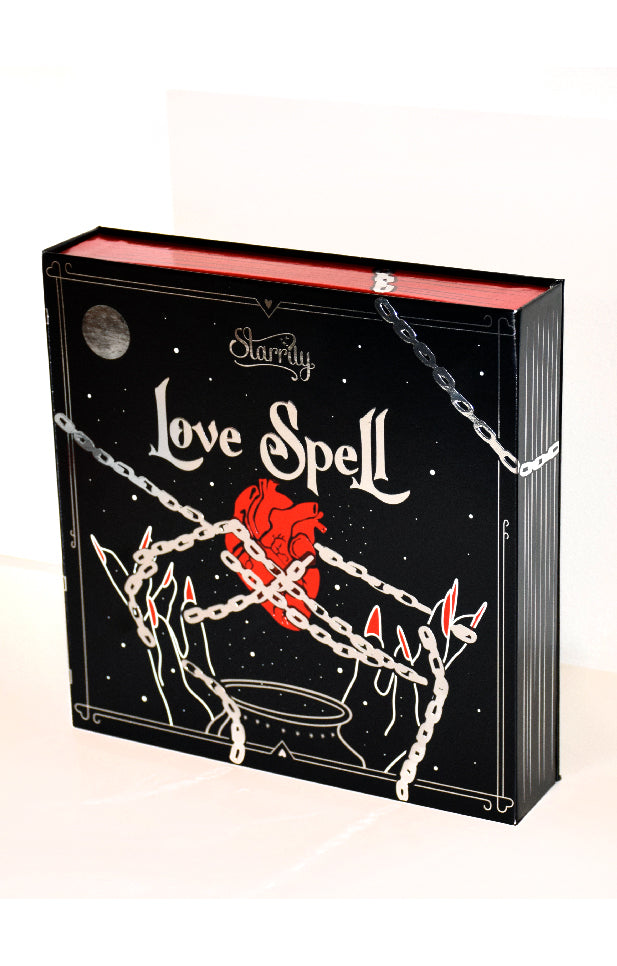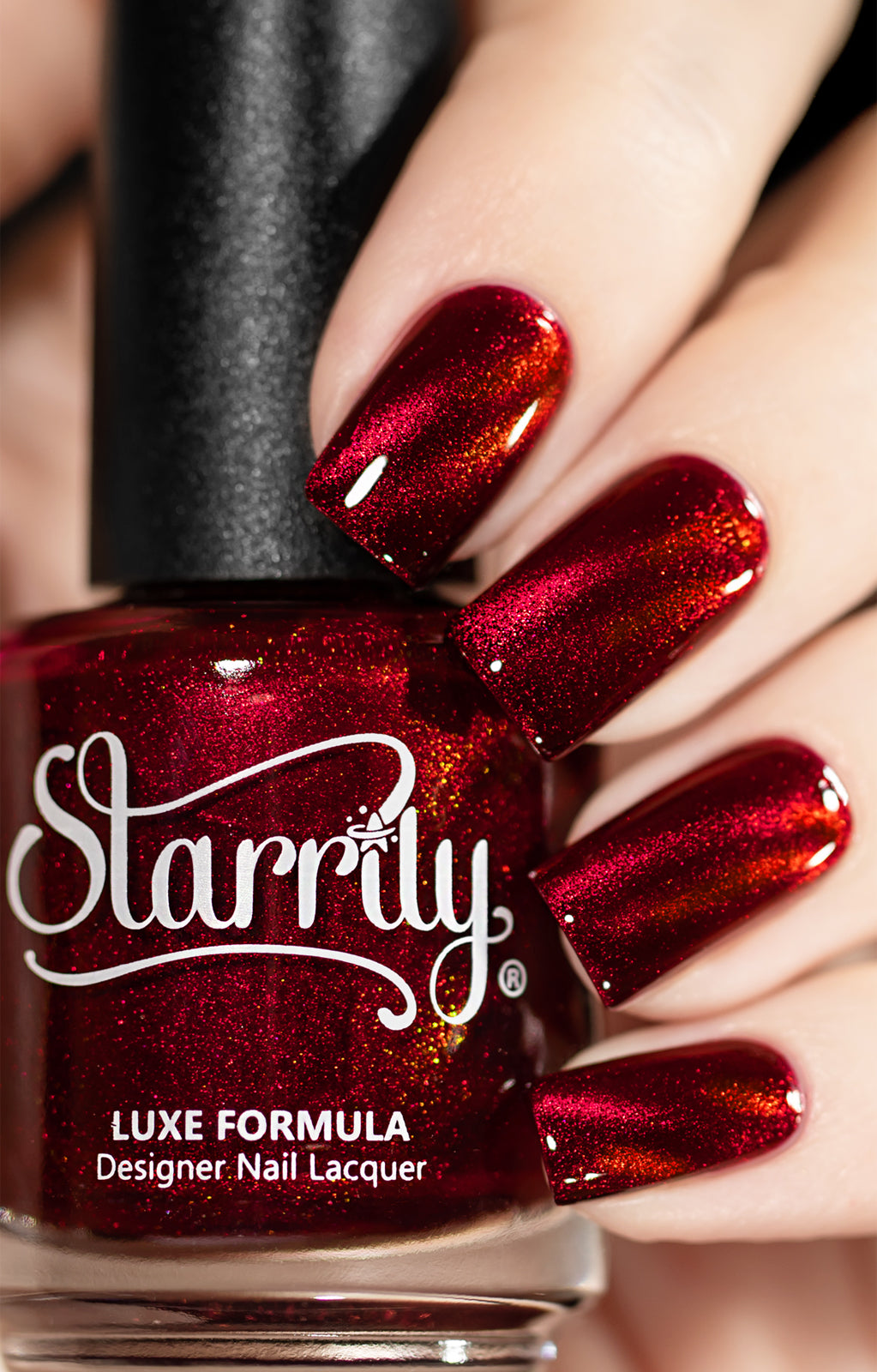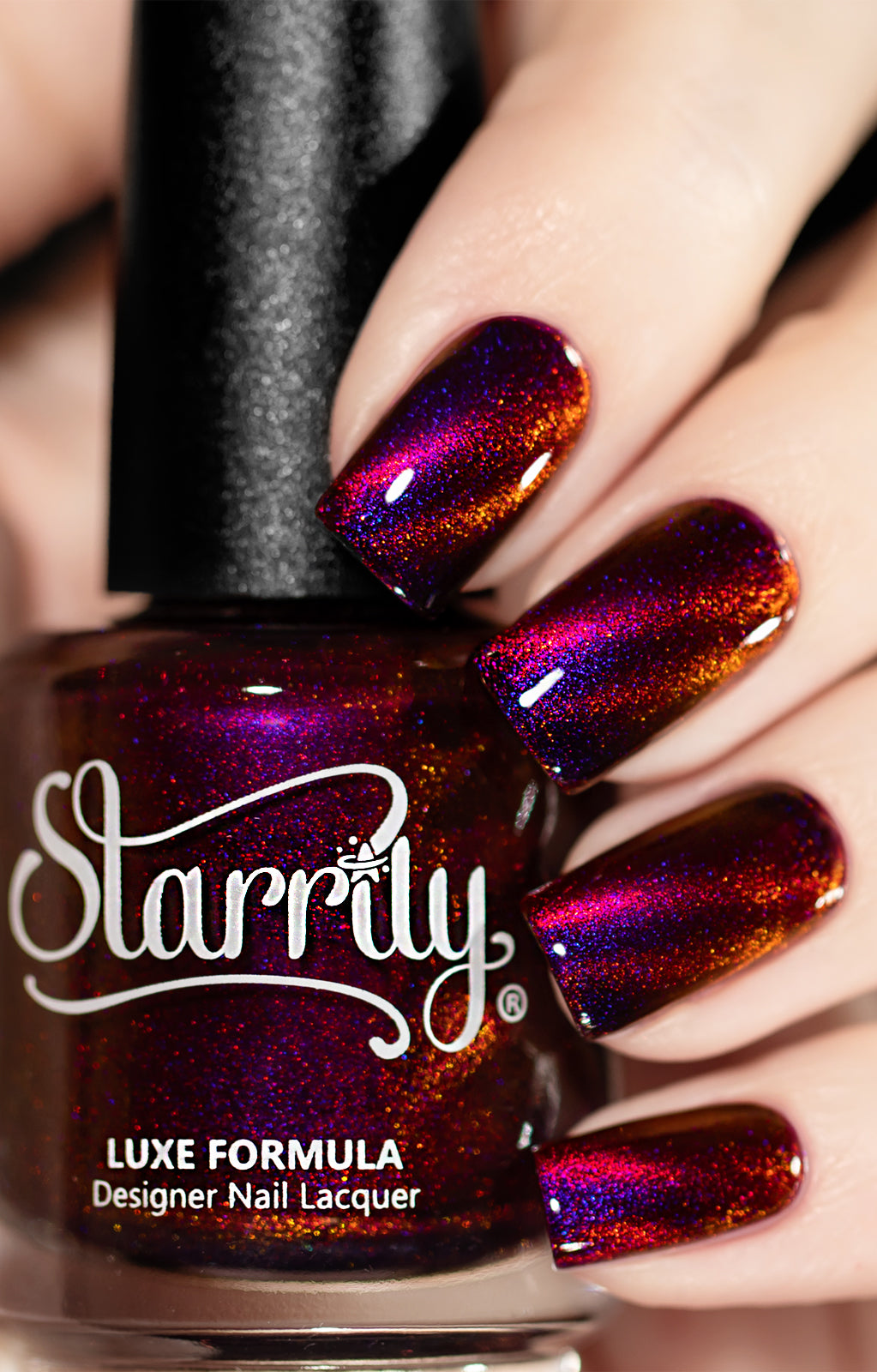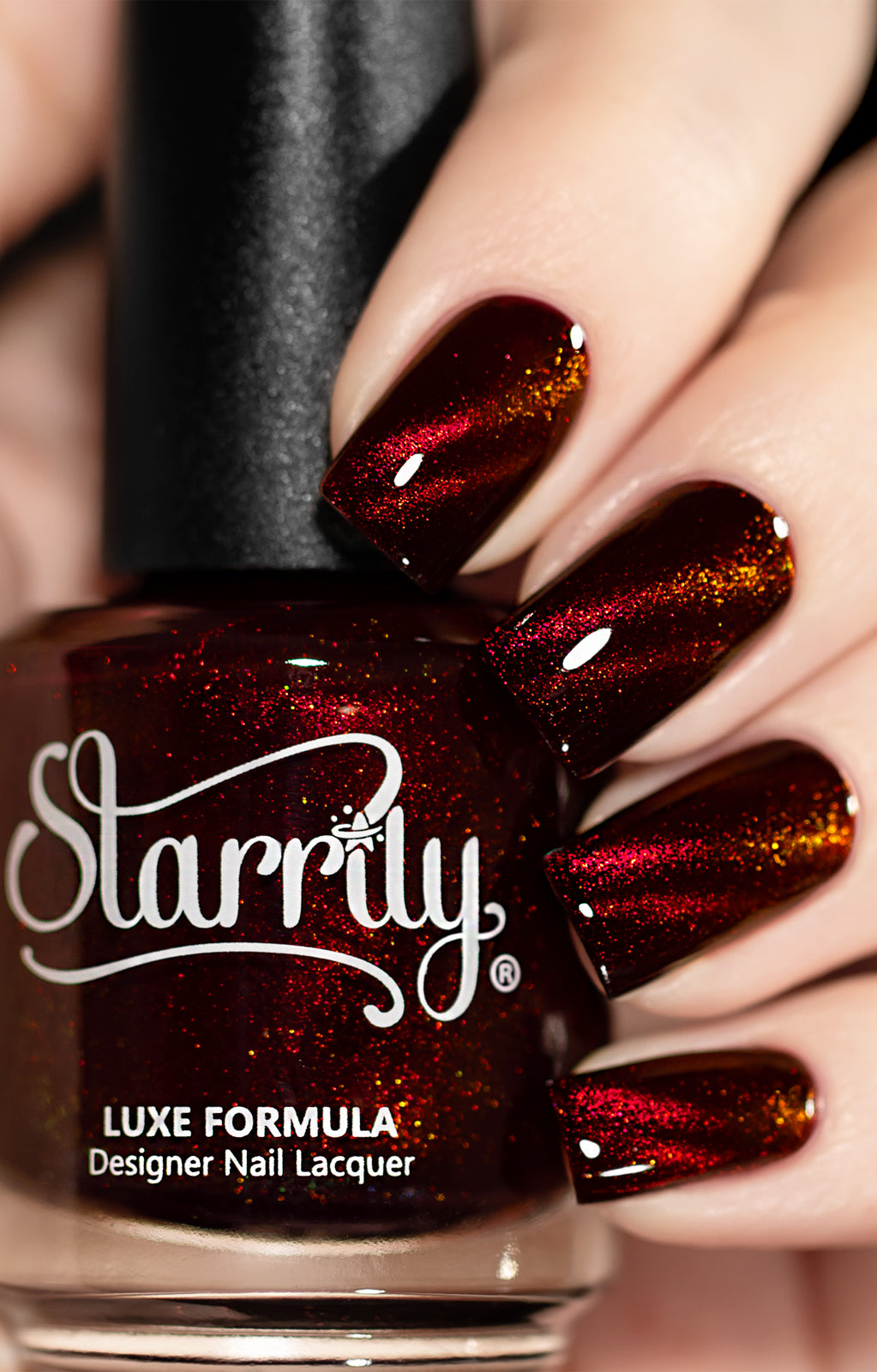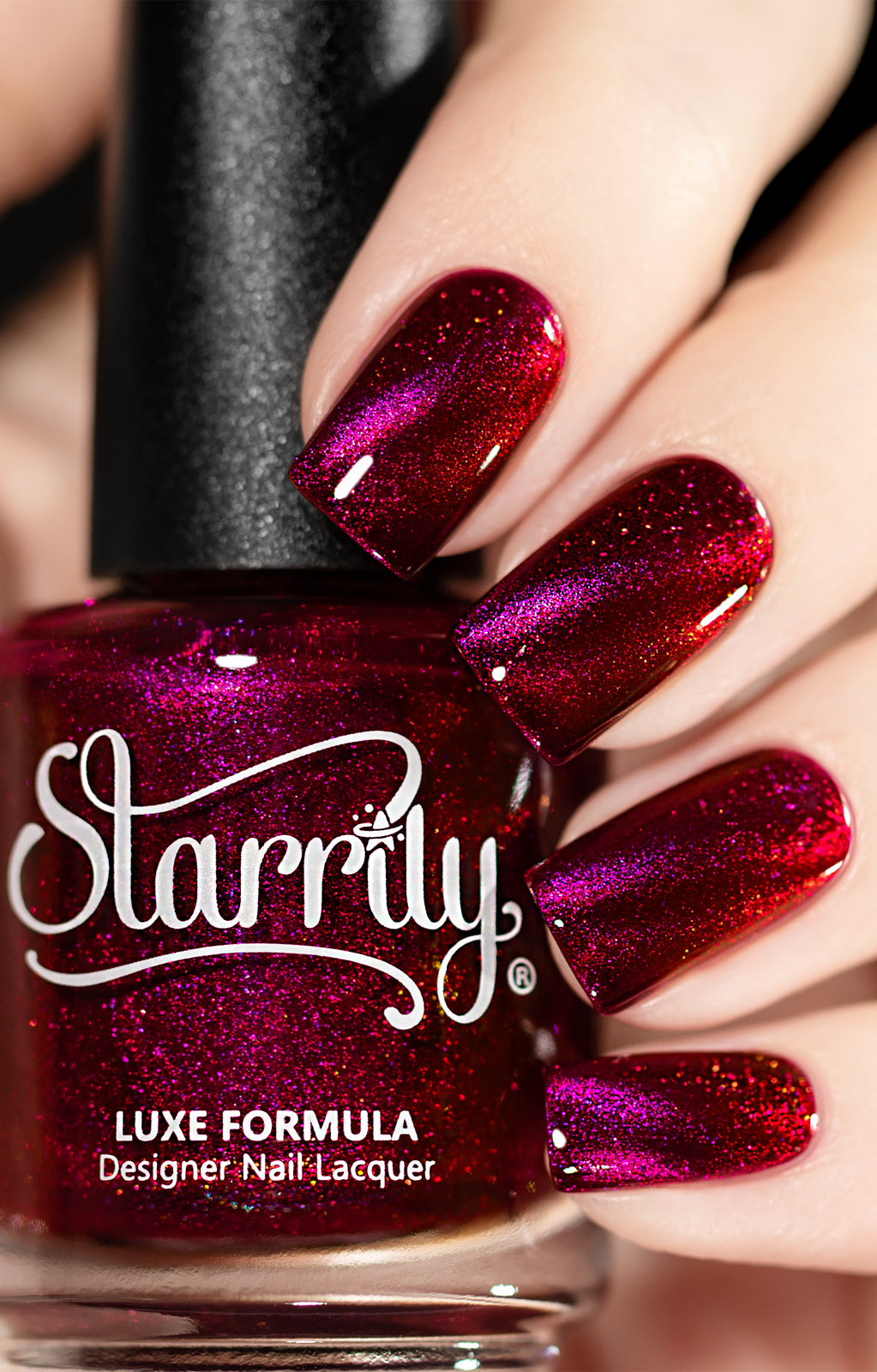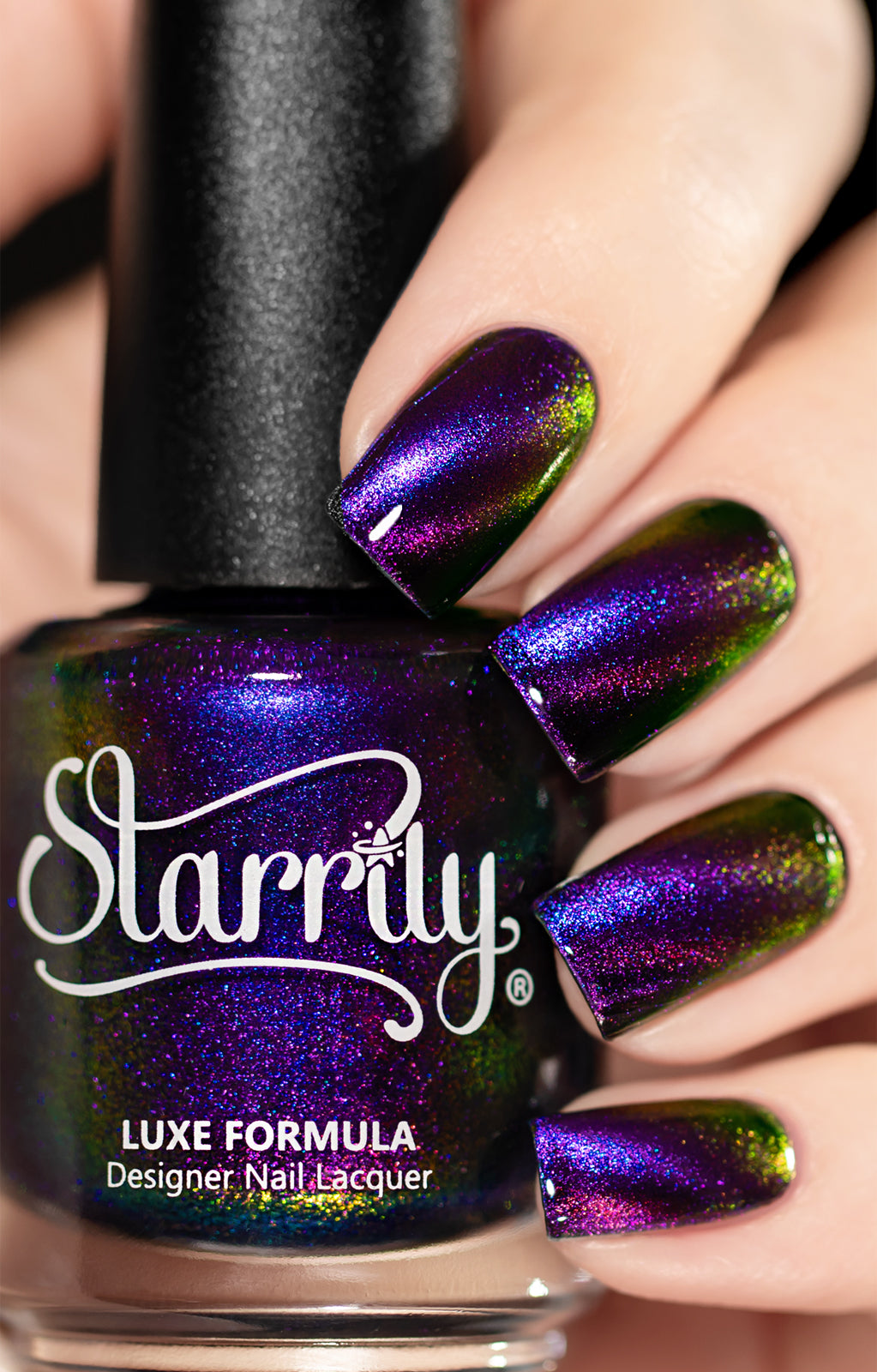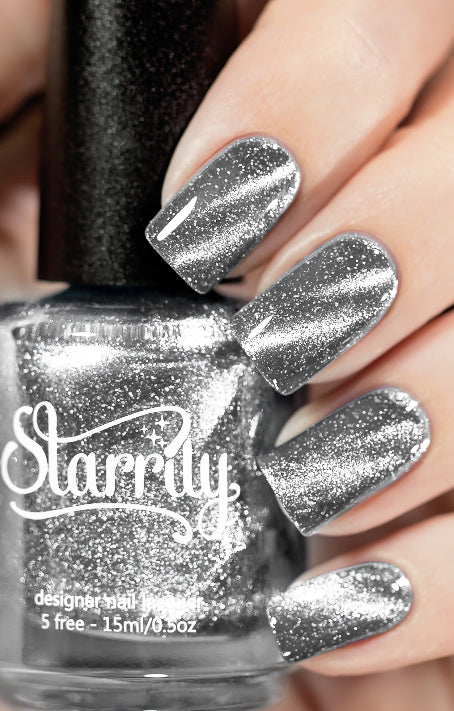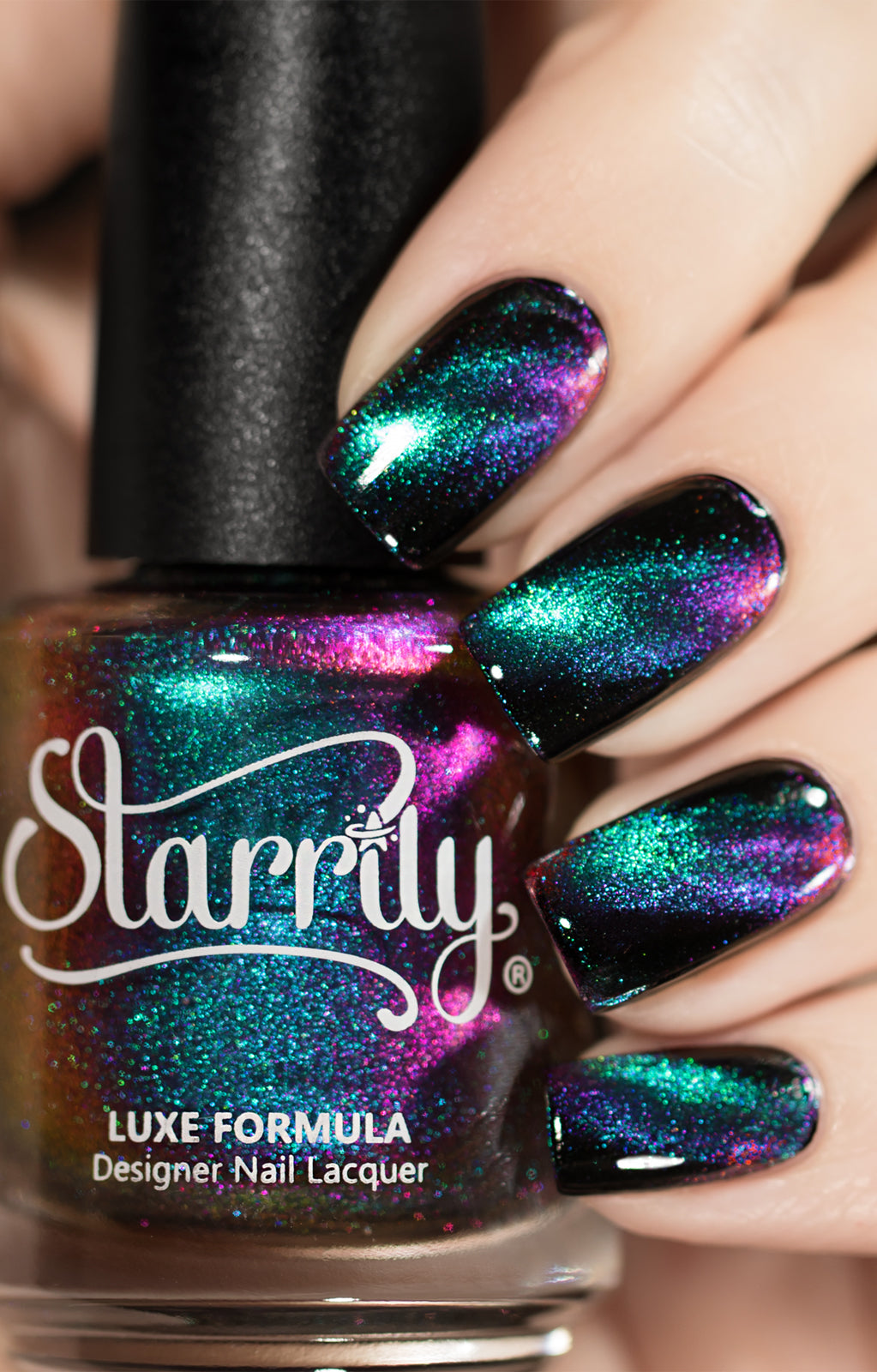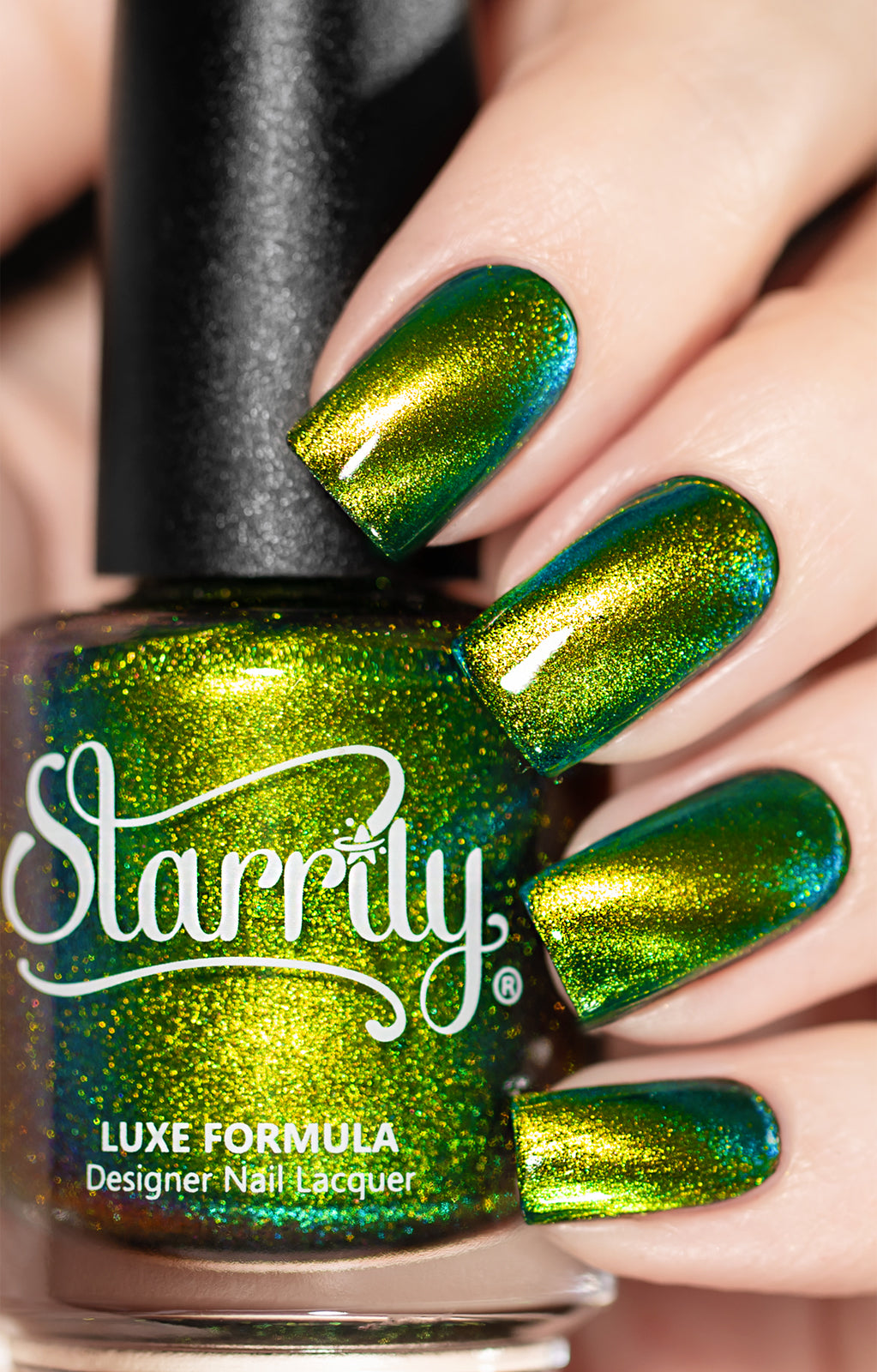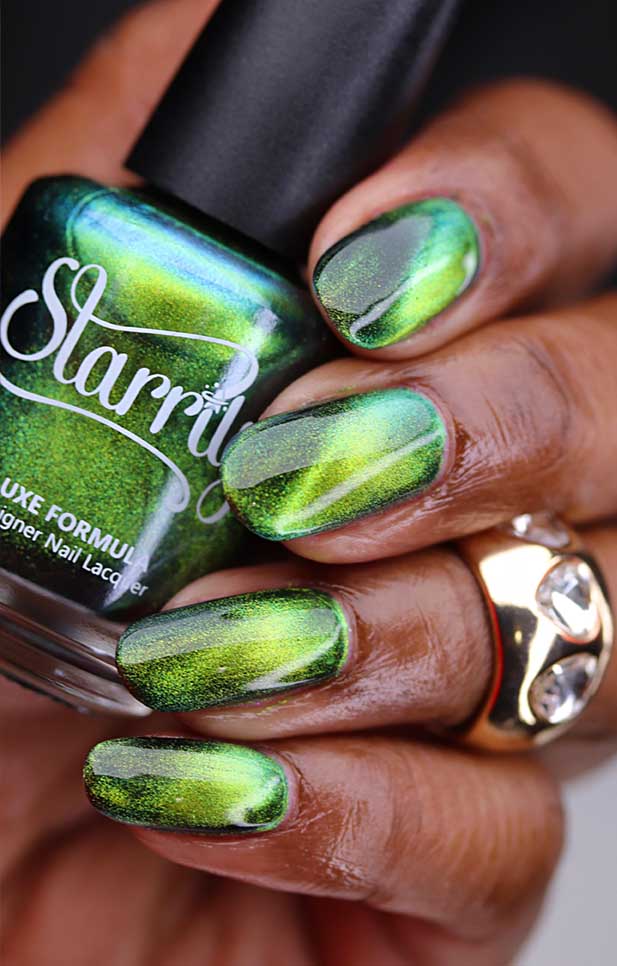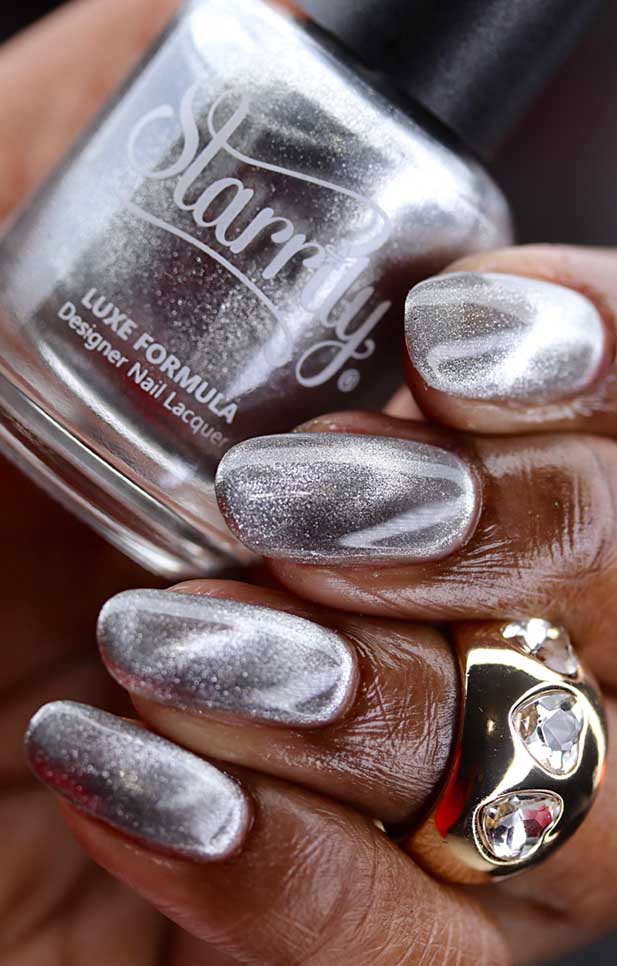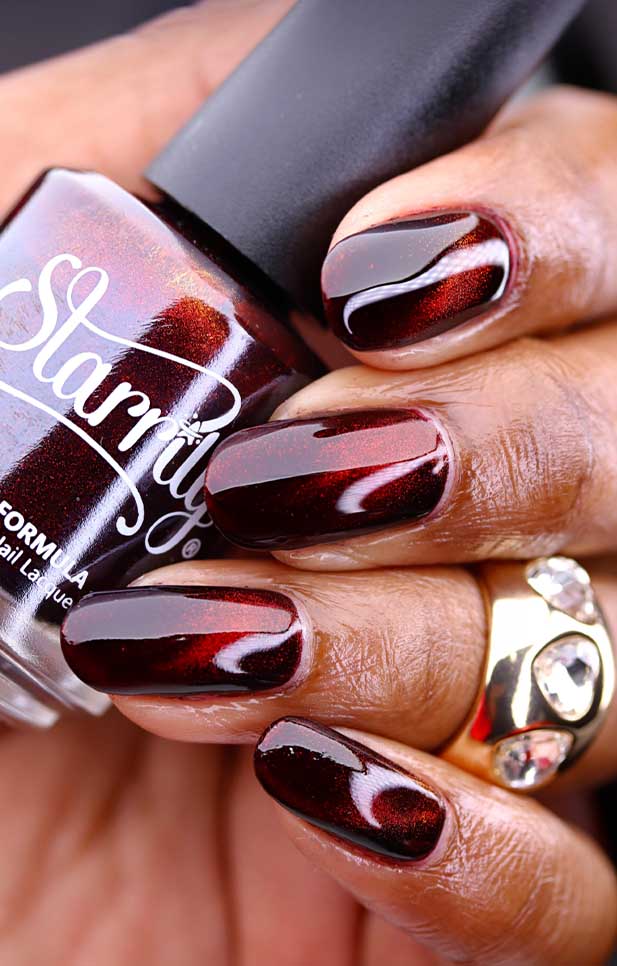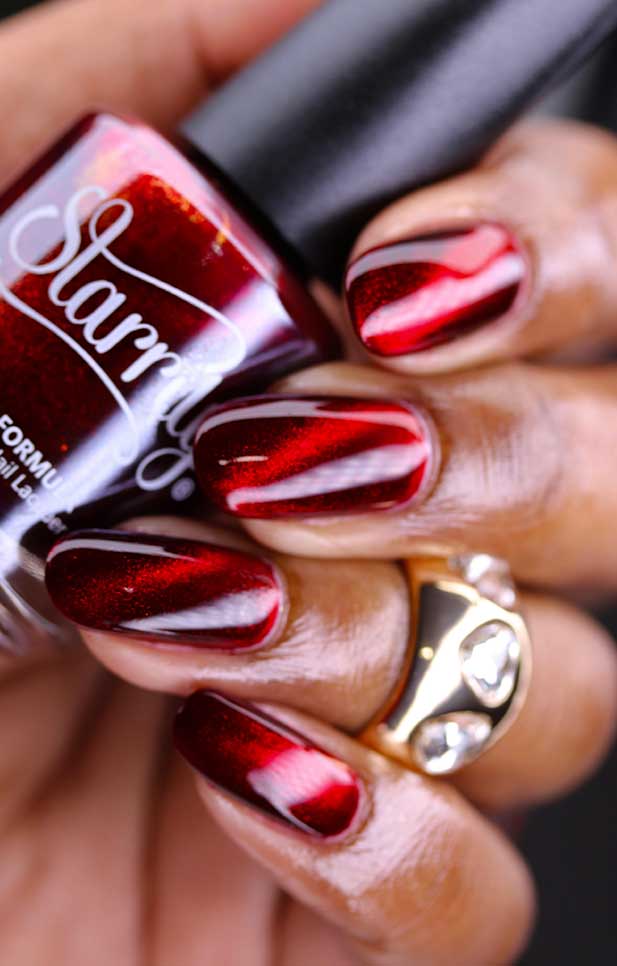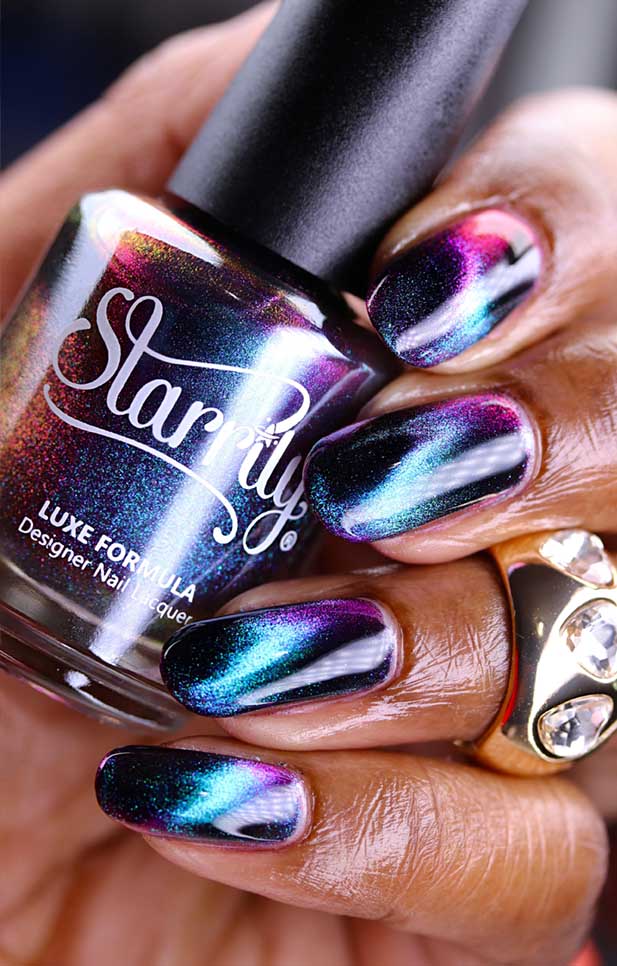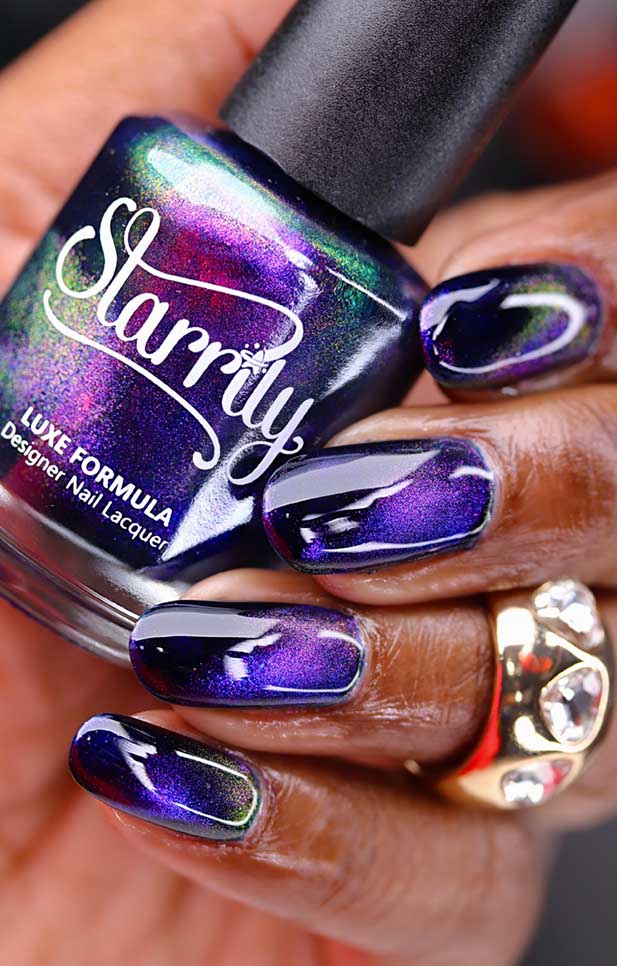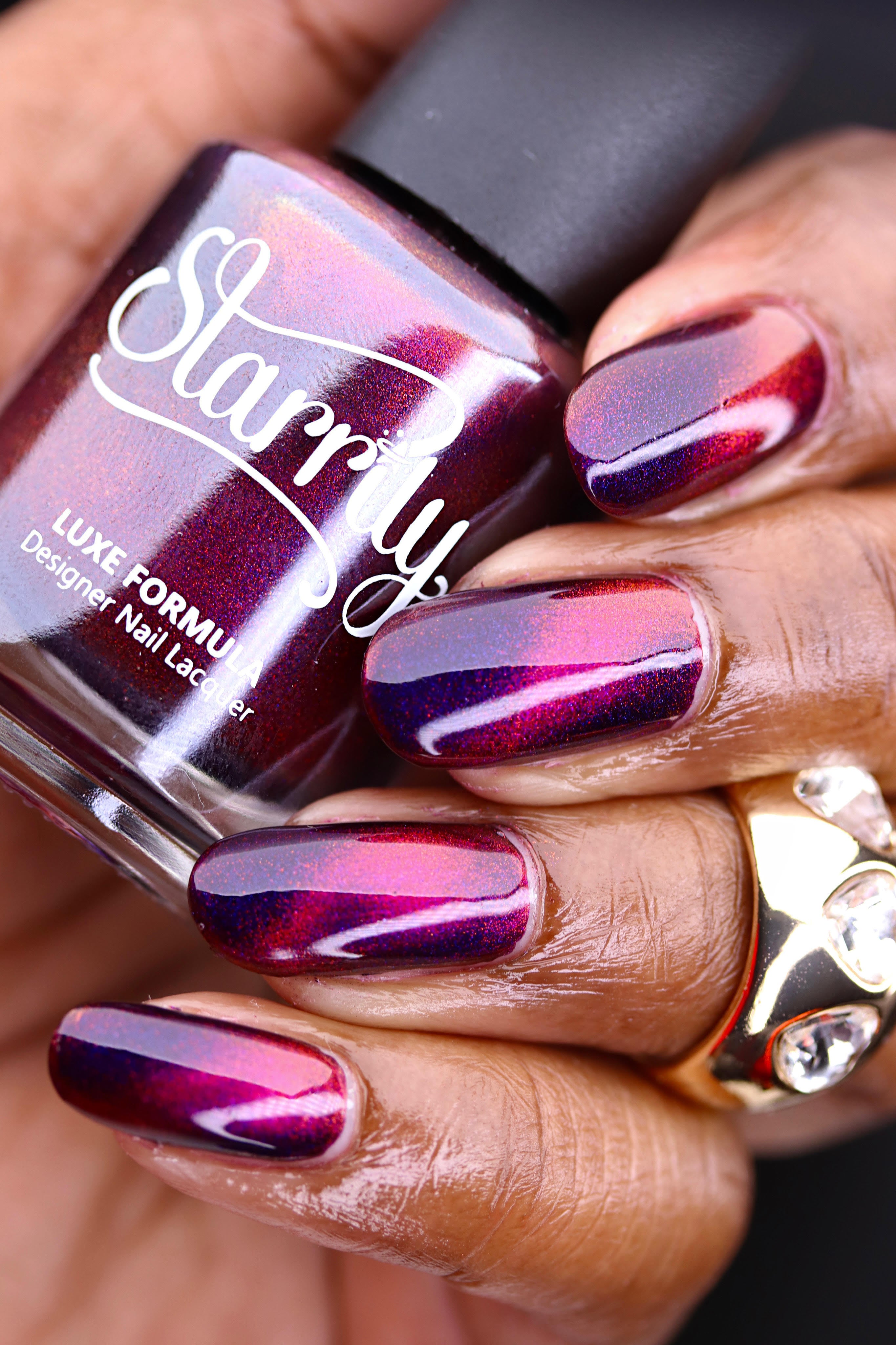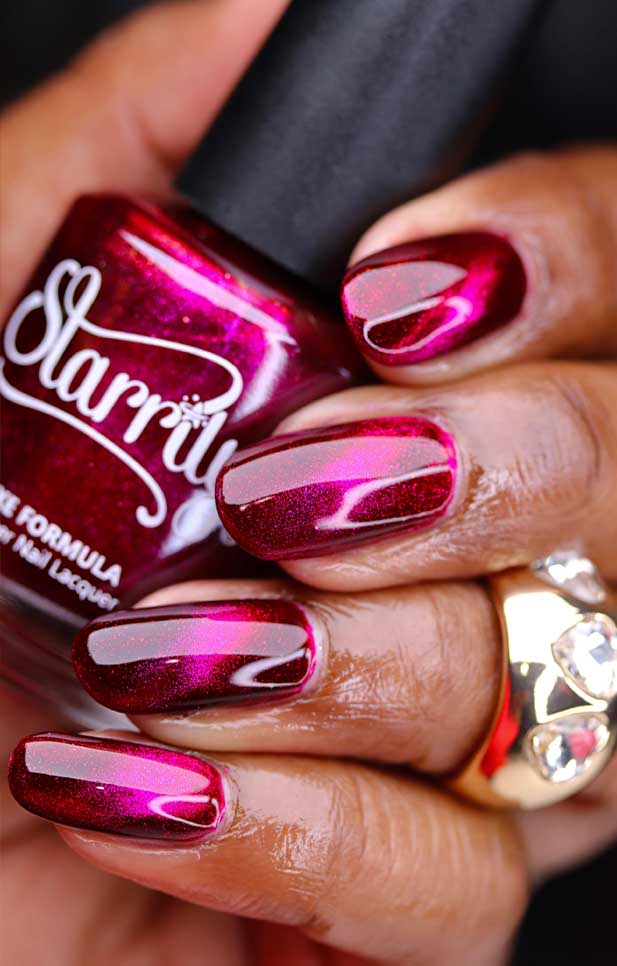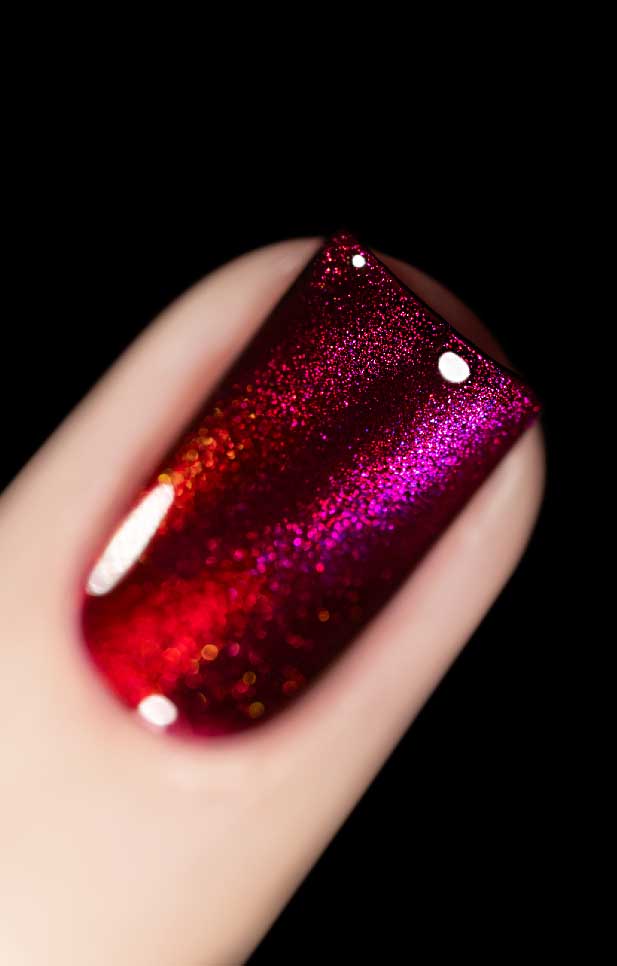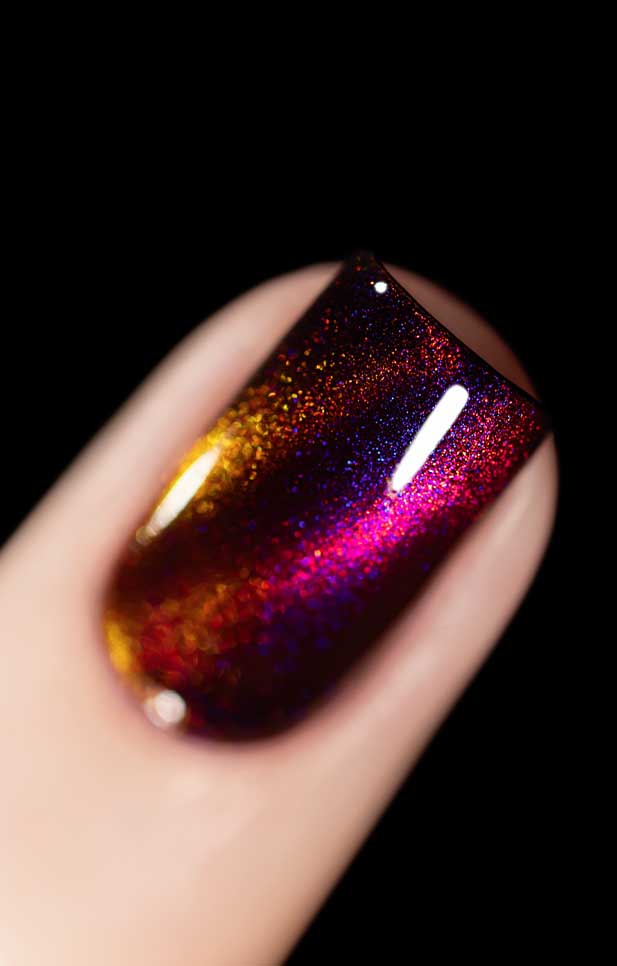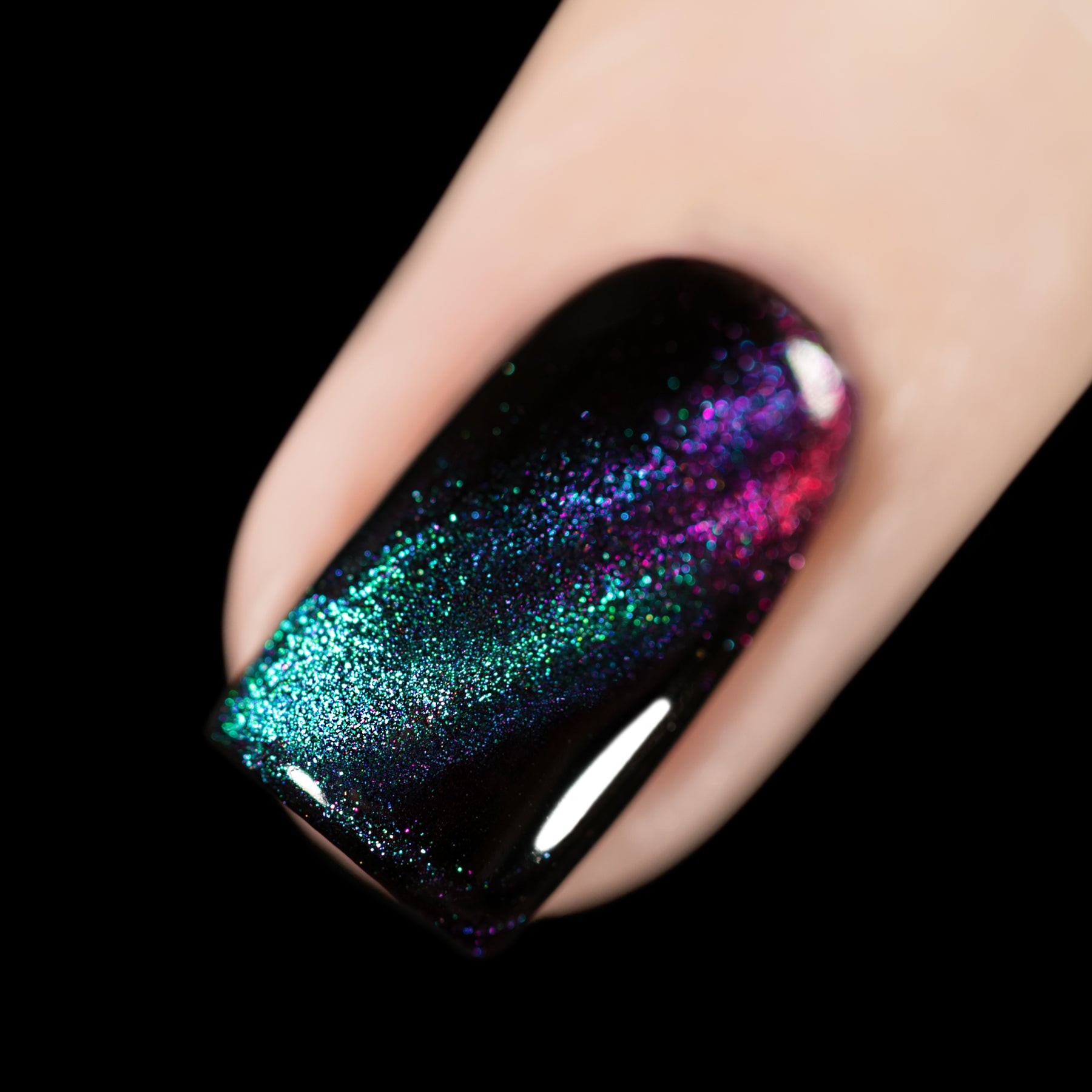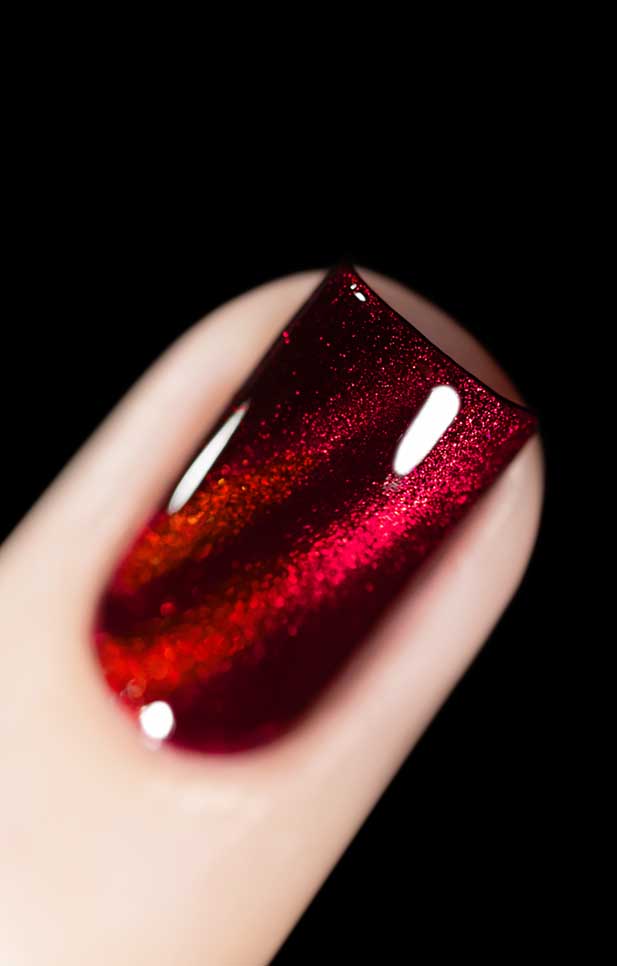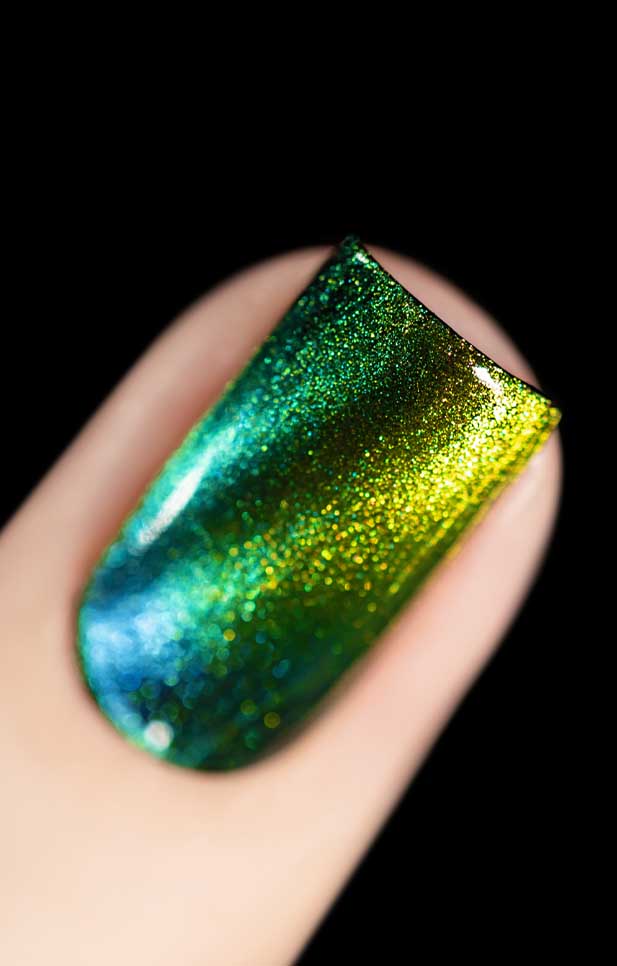 Love Spell Gift Set
---
Small restock coming soon
Email us for a back in stock notification 

Overview:
- Contains 8 magnetic nail polishes, Arcana, Amulet, Absinthe, Blood Moon, Rose Water, Obsidian, Hera and Nightshade.
- Contains 1 dual ended magnet with a red foil design rose design.
- Comes in our beautiful spellbook shaped, Love Spell collector's box, decorated with red foil, and silver foiled accents with embossing. Box has a magnetic closure.

Description: 

Once there lived a wise and powerful witch. She was known in the land for her powerful magic and her ability to harness the power of magic and create spells and potions that could heal the sick and bring love to the lovelorn.
On a fateful night during the Blood Moon's Rise, while wandering through the forest, she stumbled upon a clearing where she found a rose bush unlike any she had ever seen before. The roses were a deep red, and they seemed to glow with an inner light. As she reached out to pluck a rose, she was struck by a vision. In her mind's eye, she saw a collection of nail polishes, each one imbued with a different spell to bring love and passion to those who wore it. She knew immediately that this was the key ingredient she had been searching for. She plucked one of the roses and brought it back to her cottage, where she began to experiment with it.  
She was finally able to extract the magic from the petals to make Rose Water. And so, she set to work, gathering ingredients and brewing potions to create the perfect nail polishes. She infused each one with a different spell, carefully chosen to bring out the unique beauty and power of the wearer. 
1. The first shade, Obsidian, was a purple magnetic with copper shimmer, representing the raw power of a volcano. It was used to ignite the passion and intensity of the spell.
2. Next was Hera, a teal with a magnetic purple color shift, named after the Greek goddess of marriage. It was said to invoke the power of the peacock, known for its beauty and pride, to attract the desired love.
3. Then she searched for the perfect color to represent the passion and fire of love. She found it in the form of a vibrant red jelly base, infused with a strong fuchsia hot pink magnetic color shift. This became our Rose Water shade.
4. Blood Moon was a bright red, with red-orange magnetic shimmer that represented the power of passion and desire. It was said to ignite the fire of love in the hearts of those who wore it.
5. Absinthe, a bright lime leaning green with other shades of green and a hint of gold, represented the power of divination and insight, worn by those who sought to see the truth in all things.

6. Nightshade, a purple magnetic with gold color shift hints a hint of green, represented the double-edged sword of love, both beautiful and dangerous.
7. Arcana, a blackened red with a copper magnetic color shift, represented the power of secrecy and mystery. It was said to hold the power of the unknown, making it perfect for those who wanted to keep their intentions hidden.
8. Amulet a silver foiled magnetic harnessed from the power and protection of ancient talismans, kept the collection safe and the powers contained.
Finally, the collection was complete and she knew it was time to share her creations with the world. She packaged the polishes in a beautiful gift box, adorned with symbols of love and magic, and set out to share her gift with the world. Each time someone wears one of the polishes, they are reminded of the magic that lies within us all. 
★ Certified vegan & cruelty-free nail polish 
★ Made in the USA. 15 ml / 0.5 fl oz 
Tip: Always start off with a base coat and finish with a clear top coat. Holographic nail polishes come alive under direct sunlight. Shine your phone's flashlight directly at your painted nails to see the holographic sparkle in action!  

This item is not eligible for returns. 
Please note, the crisp magnetic effect scatters over time. 
© 2020 Starrily, Inc. 
This product is rated 5.0 of 5.0 stars.
It has received 1 review.
When will I get my order?

Your order leaves our warehouse within 1-2 business days, shipping time depends on USPS for USA orders and Fedex for international orders.
Are your products 5-free, 10-free, 20-free, 50-free, 100-free?

5-free, 10-free, etc. refers to nail polish formulated without harsh ingredients. This terminolgy is ever evolving.

Our products are formulated without the following common ingredients, however, please view our full ingredients list to see if our nail polishes are free of the other chemicals that are marketed as 20-free, 50-free, etc:

Our nail polish does not contain: Formaldehyde, Toluene, DBP, Camphor, Xylene, Parabens, Ethyl Tosylamide, Fragrance, Phthalates, and Animal Ingredients
The nail polish I wanted is sold out, when can I buy it?

Due to high demand, we can not guarantee stock. We try to restock sold out products occasionally, you can sign up for email alerts when we restock them. You can sign up directly on a sold out product's page under the "email me when available" option.
Where are the products made and shipped from?

Our products are made and shipped from Cleveland, Ohio
No. We do not offer gel nail polish at this time.