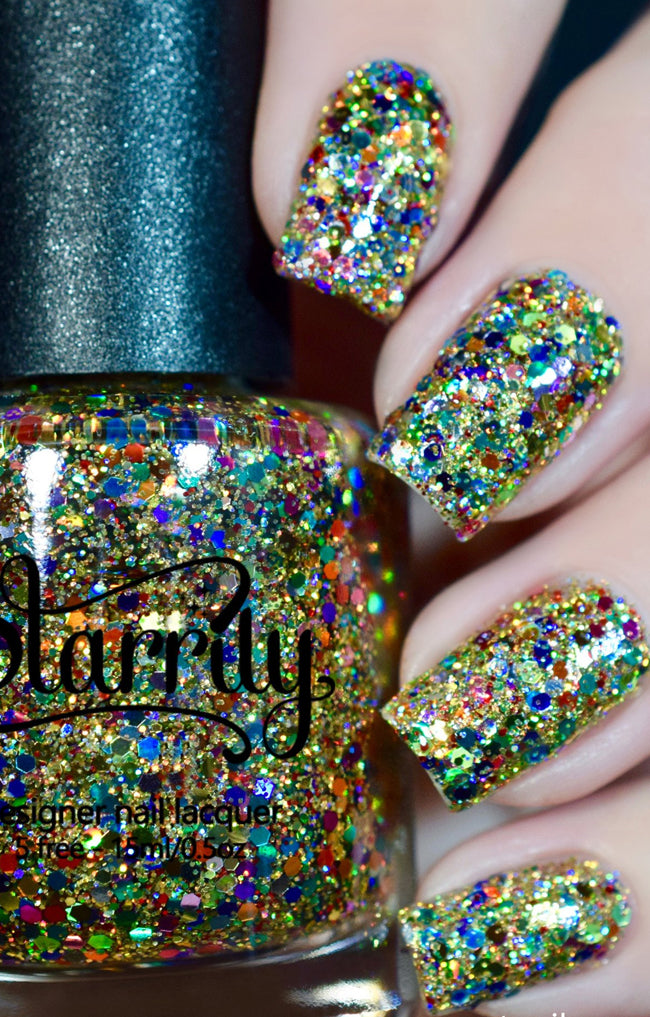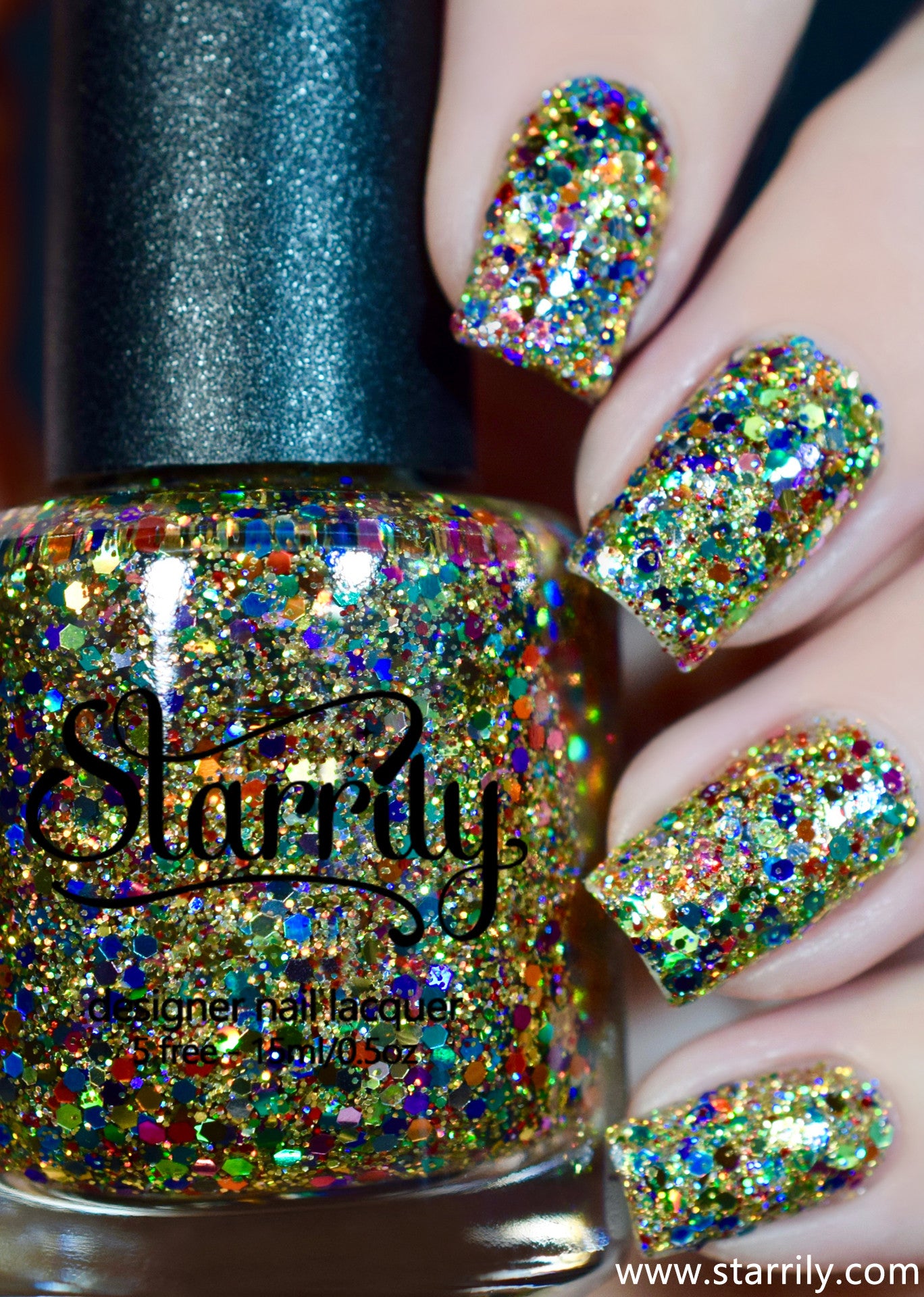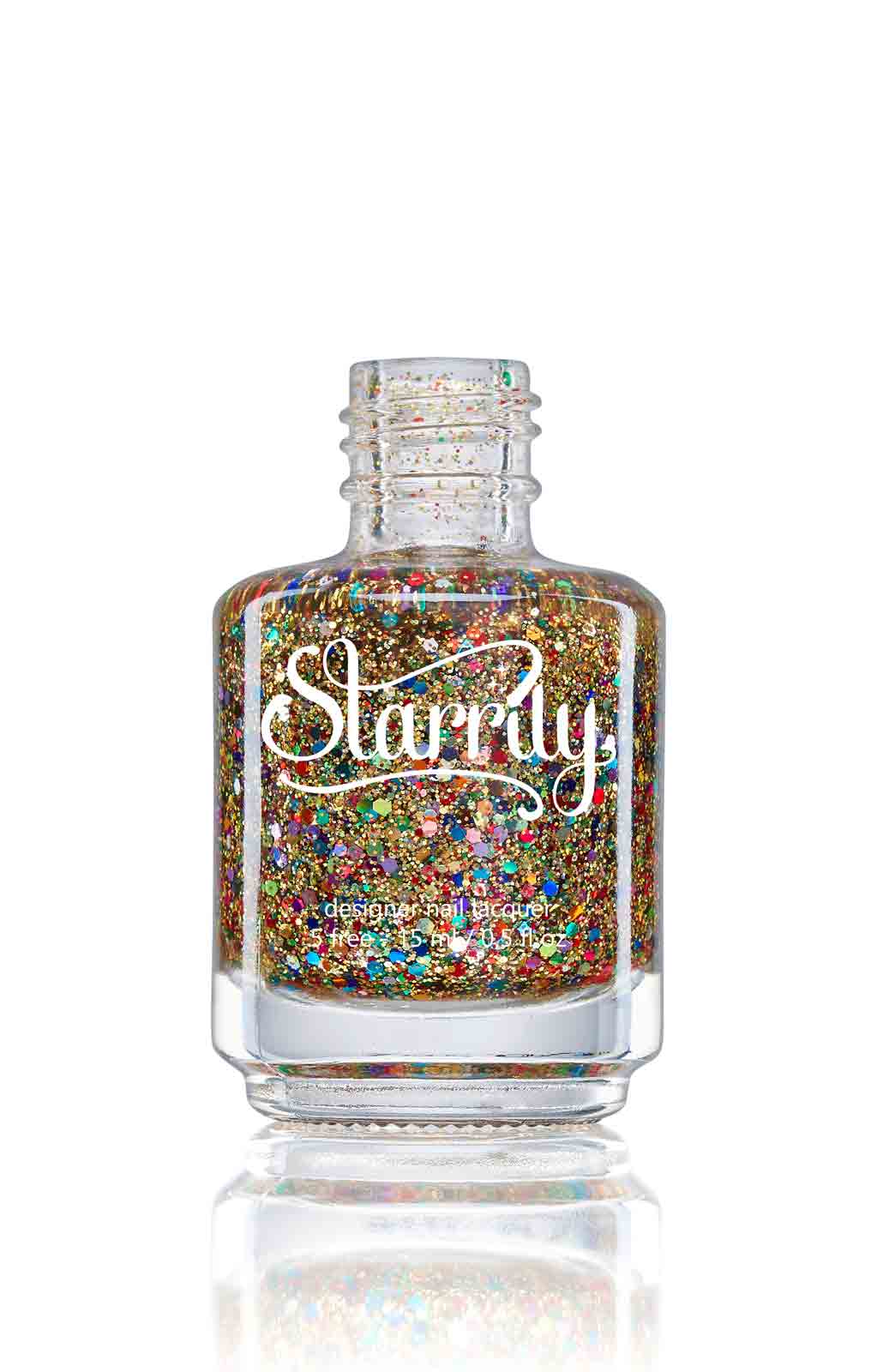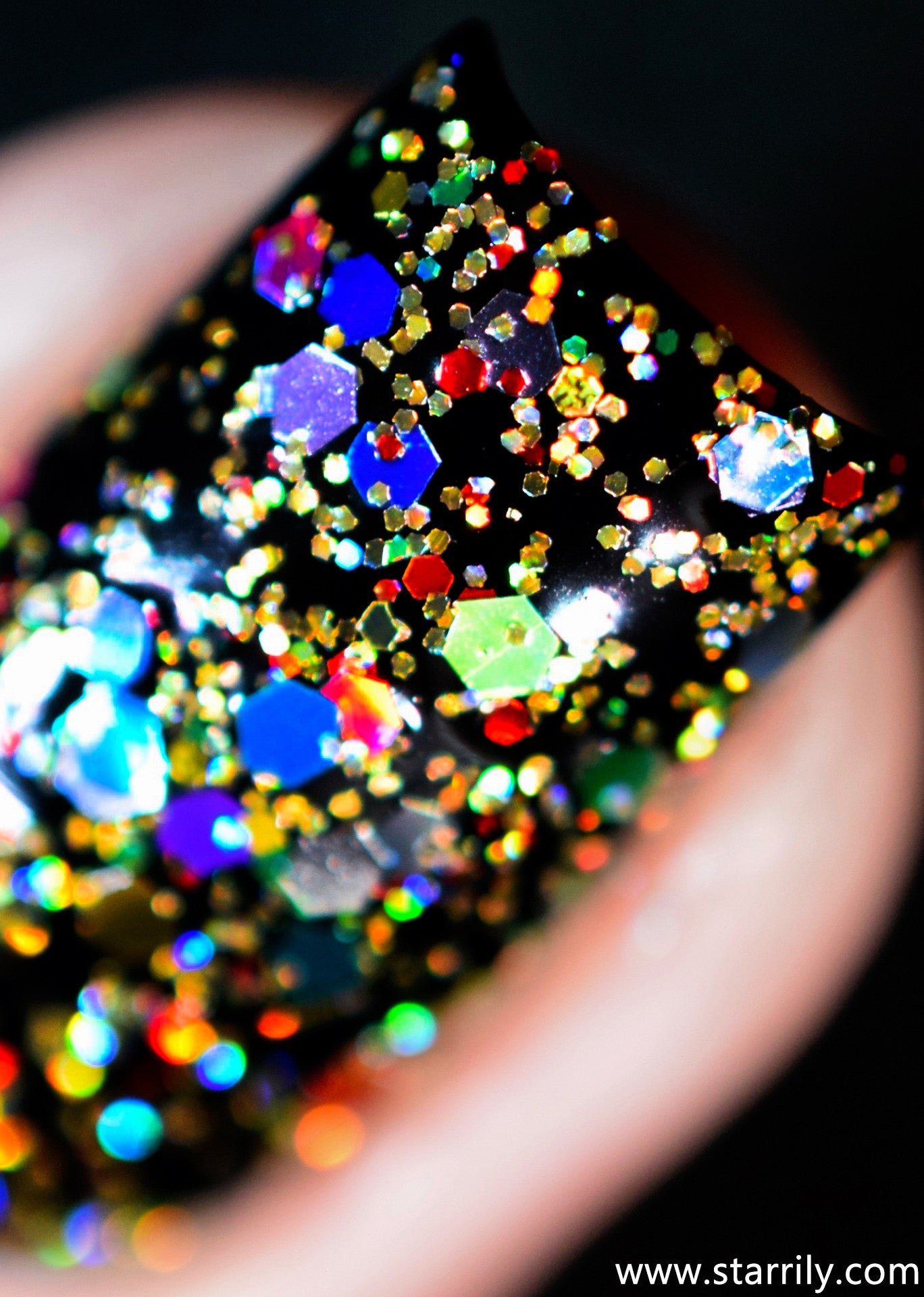 Christmas Lights
---
Description: 
Christmas Lights isn't just for the holiday season with its multi-sized assortment of rainbow and golden glitters in a clear base. Fabulous on its own or on top of another polish, Christmas Lights will attract the Christmas spirit no matter the time of year!
Christmas Lights:
 Eagerly, I jumped out of bed. It's midnight and he's here! Outside you can see the neighbor's yard, flashing brightly with their LED deer and Christmas decorations all over the lawn. I sneak towards the living room where we have our tree. We decorated it in gold tinsel and colorful ornaments. I peer around the corner, and there he was. Jolly and big placing delicately wrapped gifts under the tree. "Santa!" I whisper loudly. Santa turned around, smiled, waved and then he vanished into fairy dust.
Application: 
Jump into joy this Christmas and apply it over a solid base or for a more festive layer alone in only 2-3 easy coats.
Helpful Tips :
For best results, apply a base coat before use and finish with a glossy top coat to seal in the glitter.
Size: 15 ml / 0.5 fl oz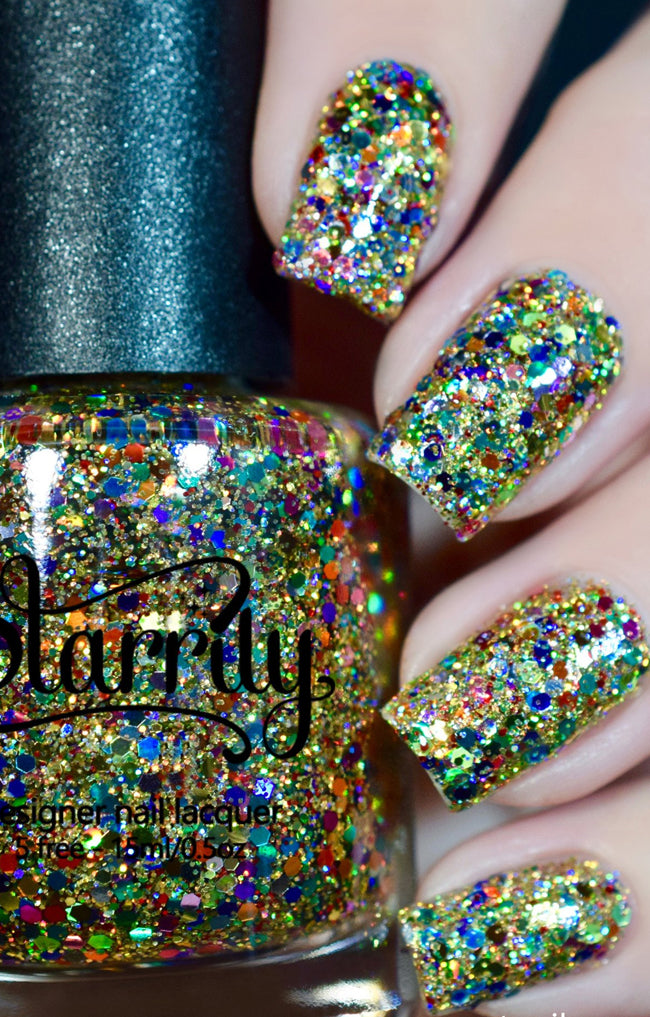 This product is rated 5.0 of 5.0 stars.
It has received 6 reviews.
When will I get my order?

Your order leaves our warehouse within 1-2 business days, shipping time depends on USPS for USA orders and Fedex for international orders.
Are your products 5-free, 10-free, 20-free, 50-free, 100-free?

5-free, 10-free, etc. refers to nail polish formulated without harsh ingredients. This terminolgy is ever evolving.

Our products are formulated without the following common ingredients, however, please view our full ingredients list to see if our nail polishes are free of the other chemicals that are marketed as 20-free, 50-free, etc:

Our nail polish does not contain: Formaldehyde, Toluene, DBP, Camphor, Xylene, Parabens, Ethyl Tosylamide, Fragrance, Phthalates, and Animal Ingredients
The nail polish I wanted is sold out, when can I buy it?

Due to high demand, we can not guarantee stock. We try to restock sold out products occasionally, you can sign up for email alerts when we restock them. You can sign up directly on a sold out product's page under the "email me when available" option.
Where are the products made and shipped from?

Our products are made and shipped from Cleveland, Ohio
No. We do not offer gel nail polish at this time.