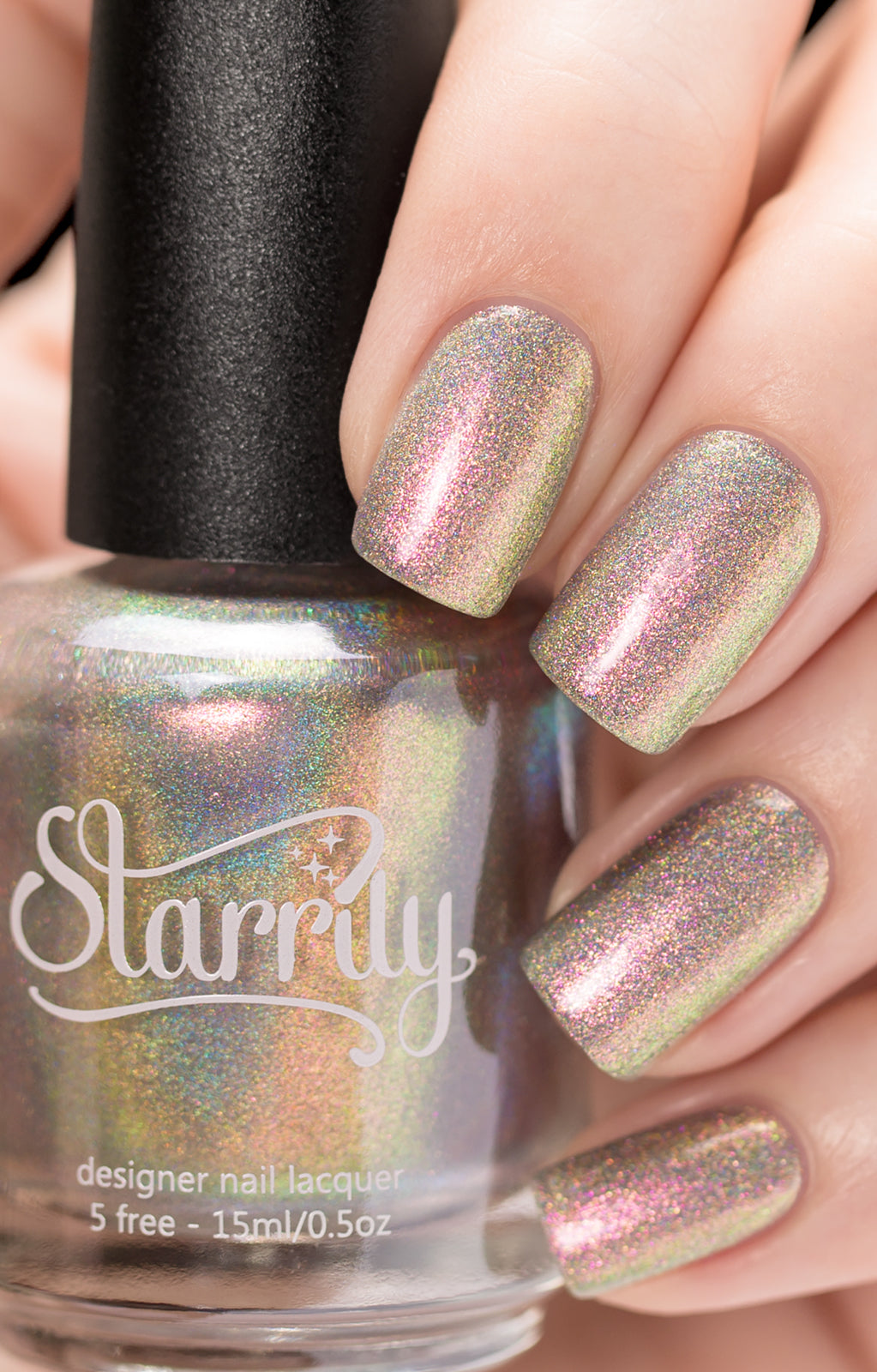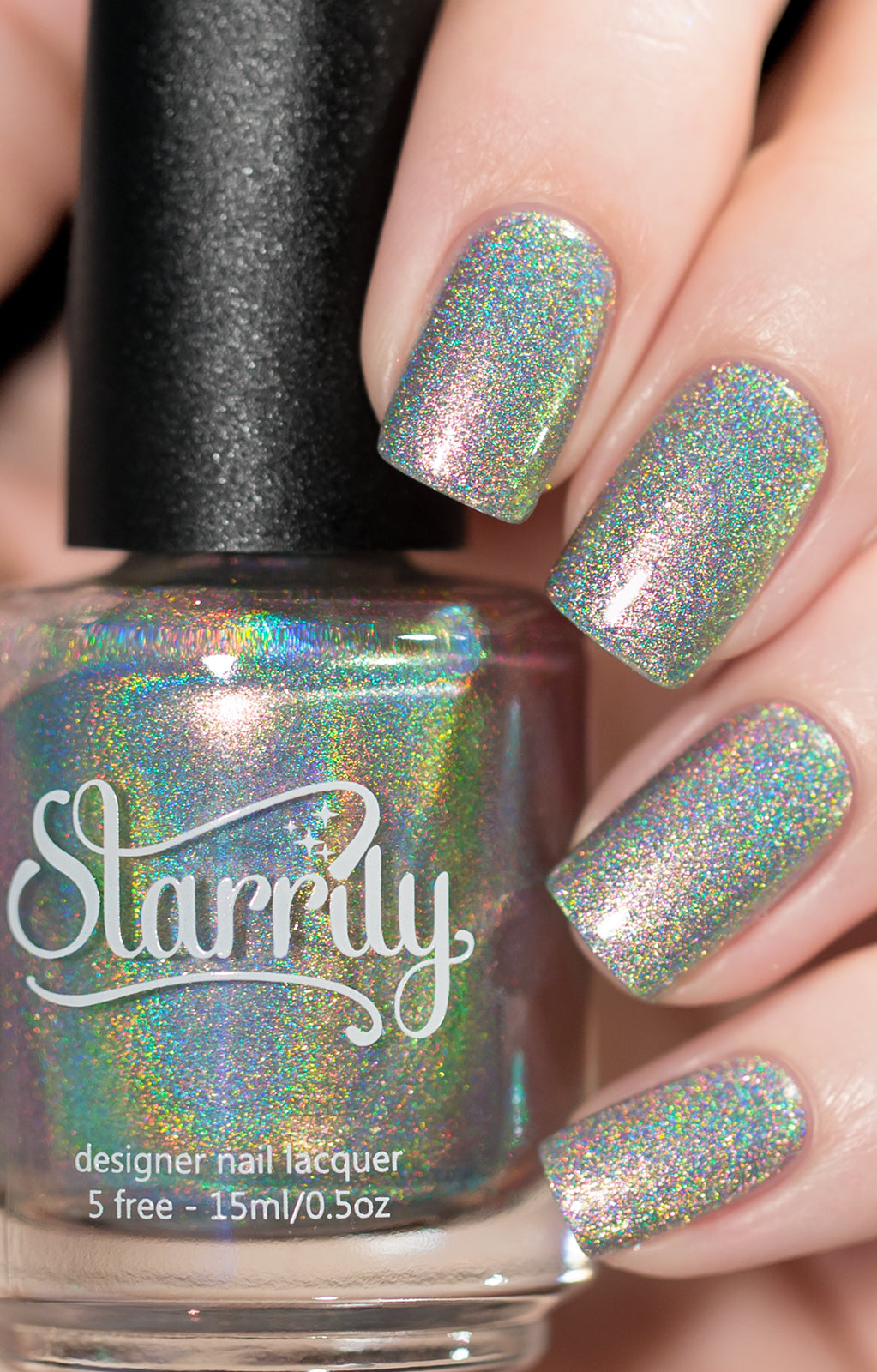 Interstellar Cloud
---
• Interstellar Cloud is a Holodescent™ nail polish.
• Holodescent™ polishes infuse the brilliance of holographic and iridescent effects.
• Highly pigmented. Fully opaque in 2-3 coats.
• Color shifts from gold, pink, green and blue

Description: Interstellar Cloud is a Holodescent™ nail polish blended with copious amounts of holographic and iridescent shimmers. It's fully opaque in 2-3 coats and the finished look appears to almost glow when the light hits it.

★ Certified vegan & cruelty-free nail polish
★ Made in the USA. 15 ml / 0.5 fl oz

Tip: Always start off with a base coat and finish with a clear top coat. Holographic nail polishes come alive under direct sunlight. Shine your phone's flashlight directly at your painted nails to see the holographic sparkle in action!

This item is not eligible for returns.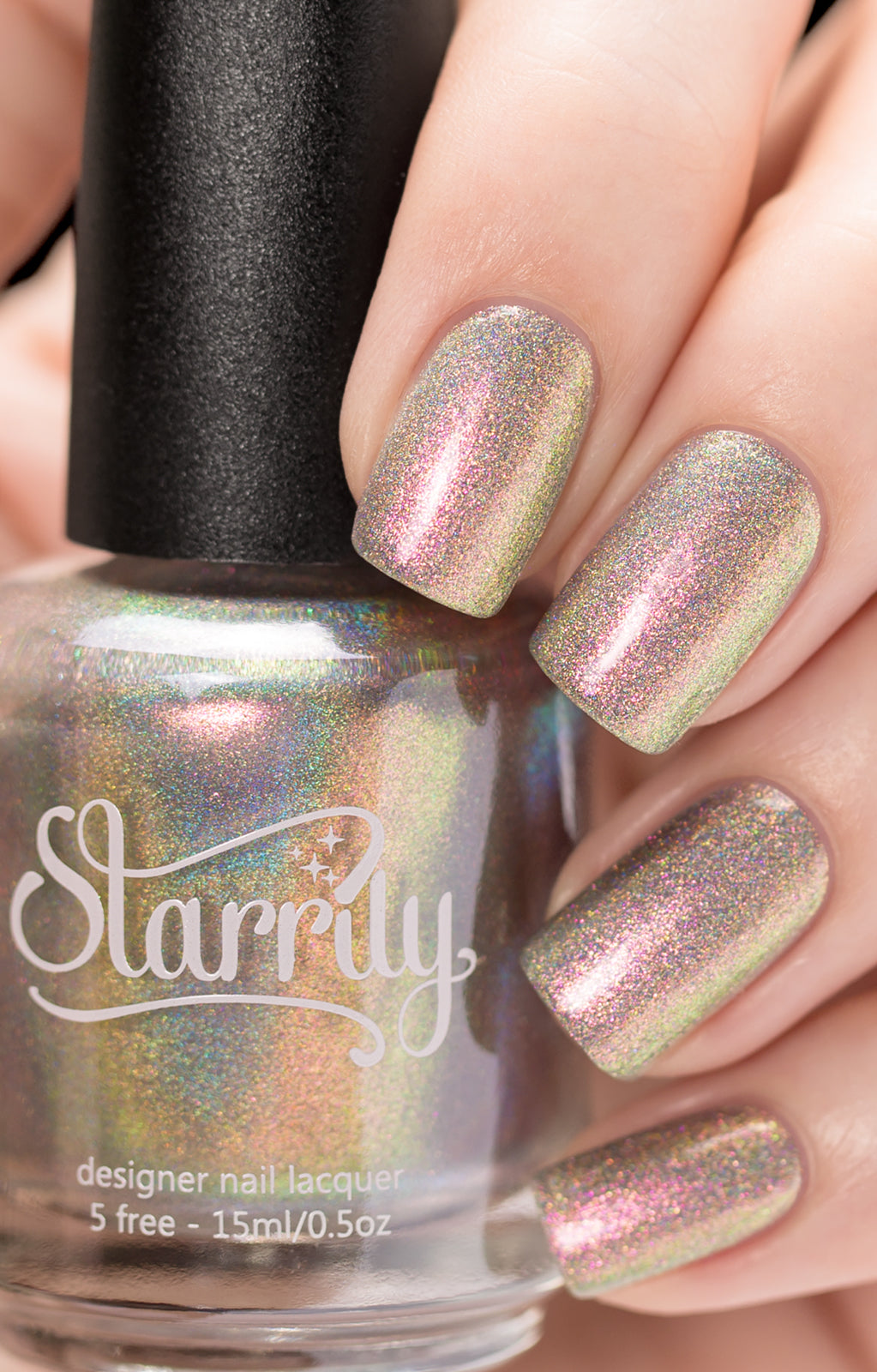 This product is rated 5.0 of 5.0 stars.
It has received 1 review.
When will I get my order?

Your order leaves our warehouse within 1-2 business days, shipping time depends on USPS for USA orders and Fedex for international orders.
Are your products 5-free, 10-free, 20-free, 50-free, 100-free?

5-free, 10-free, etc. refers to nail polish formulated without harsh ingredients. This terminolgy is ever evolving.

Our products are formulated without the following common ingredients, however, please view our full ingredients list to see if our nail polishes are free of the other chemicals that are marketed as 20-free, 50-free, etc:

Our nail polish does not contain: Formaldehyde, Toluene, DBP, Camphor, Xylene, Parabens, Ethyl Tosylamide, Fragrance, Phthalates, and Animal Ingredients
The nail polish I wanted is sold out, when can I buy it?

Due to high demand, we can not guarantee stock. We try to restock sold out products occasionally, you can sign up for email alerts when we restock them. You can sign up directly on a sold out product's page under the "email me when available" option.
Where are the products made and shipped from?

Our products are made and shipped from Cleveland, Ohio
No. We do not offer gel nail polish at this time.