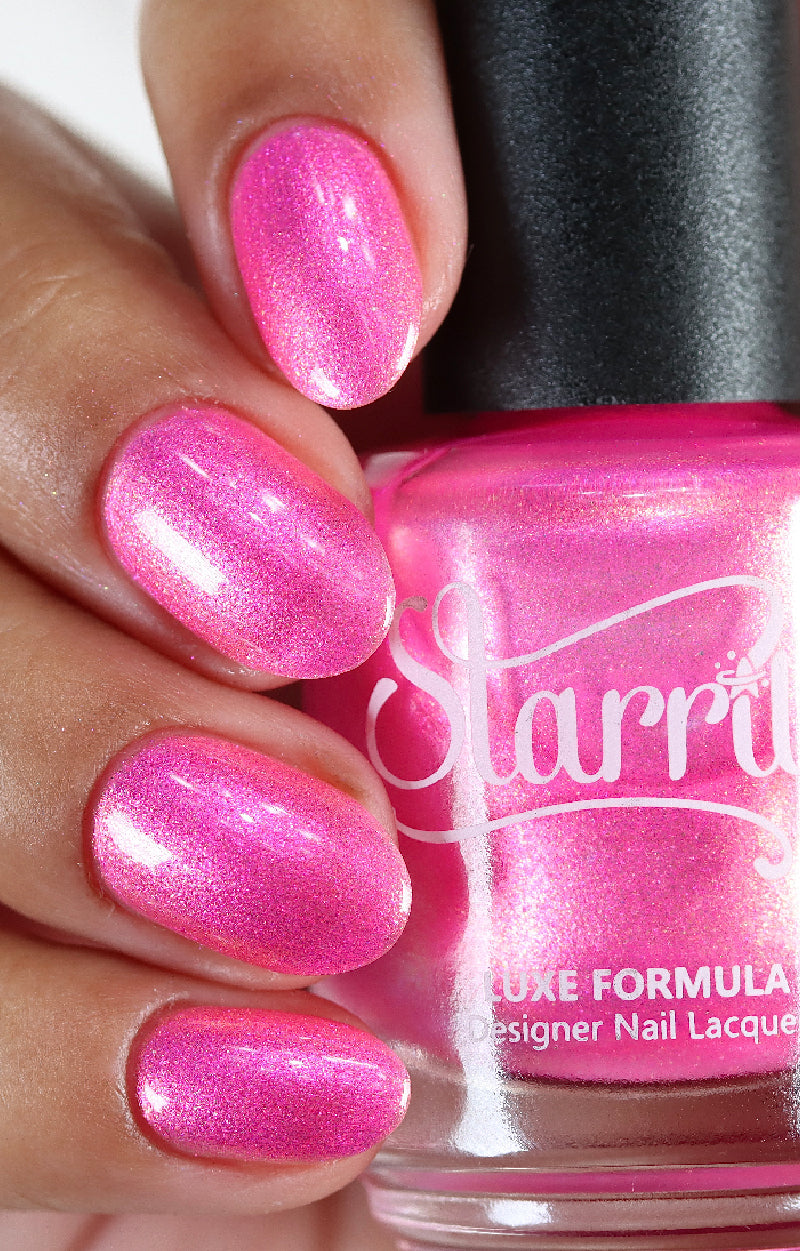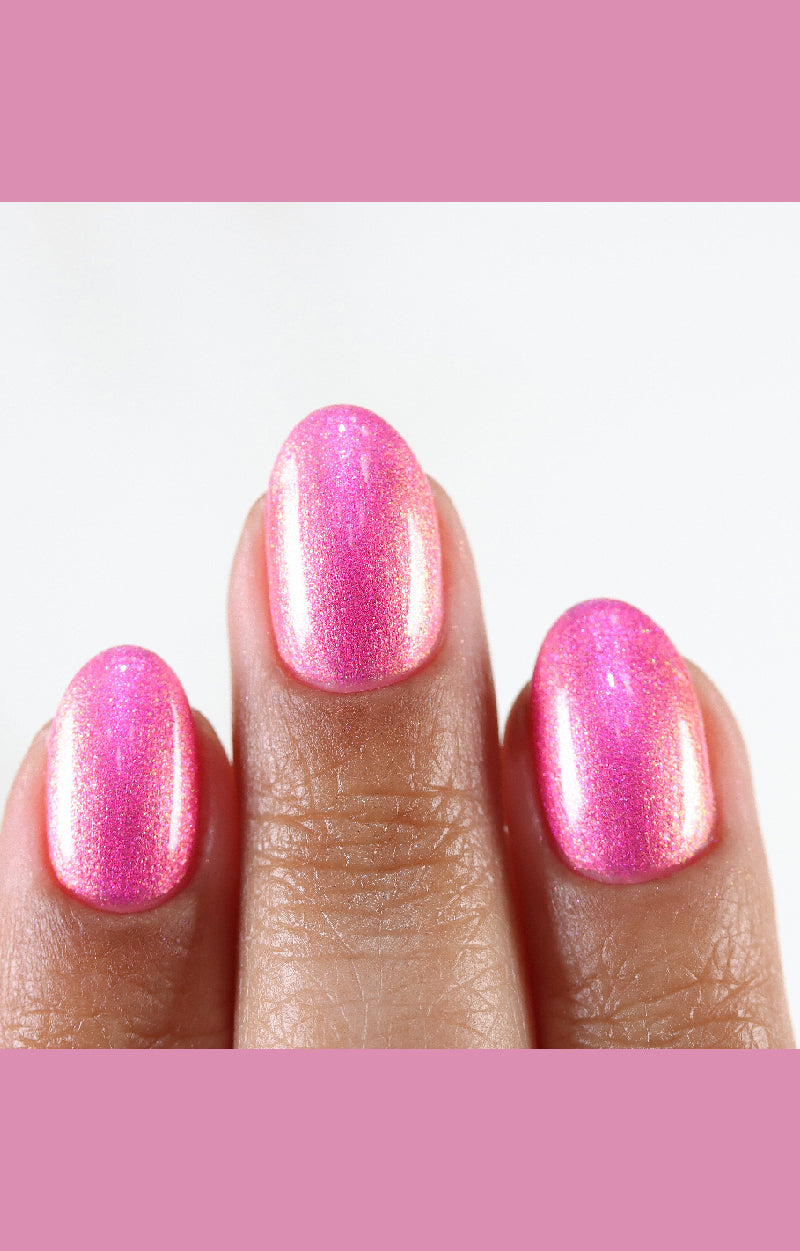 Pink Fairy Armadillo
---
Overview:

• Pink to golden pink color shifting shimmer 
• Best applied in 2-3 coats 

Description:

Introducing Pink Fairy Armadillo, a beautiful and shimmering nail polish that captures the ethereal beauty and intriguing charm of its namesake. Named after the world's smallest armadillo, this color reflects the enigmatic allure of this unique creature, found only in the sandy plains and scrubby grasslands of central Argentina. The Pink Fairy Armadillo is a solitary and elusive creature, spending most of its life burrowing through the earth with its specialized, spade-like claws.
At the heart of Pink Fairy Armadillo is a captivating pink shimmer, reminiscent of the armadillo's distinctive rosy shell. This hue captures the beautiful glow of its unusual armor, a unique characteristic that sets it apart from other armadillo species. Adding depth to this whimsical pink, the polish undergoes a beautiful transition, revealing a brilliant golden pink color shift. This golden shimmer evokes the armadillo's soft underbelly and is a nod to its nocturnal nature, shimmering like the Argentine moonlight under which this creature ventures out.
Pink Fairy Armadillo is a stroke of nature's artistry, an enchanting narrative of one of the world's most spellbinding creatures.
★ Certified vegan & cruelty-free nail polish
★ Made in the USA. 15 ml / 0.5 fl oz
Tip: Always start with a base coat and finish with a clear topcoat.
This product is rated 5.0 of 5.0 stars.
It has received 2 reviews.
When will I get my order?

Your order leaves our warehouse within 1-2 business days, shipping time depends on USPS for USA orders and Fedex for international orders.
Are your products 5-free, 10-free, 20-free, 50-free, 100-free?

5-free, 10-free, etc. refers to nail polish formulated without harsh ingredients. This terminolgy is ever evolving.

Our products are formulated without the following common ingredients, however, please view our full ingredients list to see if our nail polishes are free of the other chemicals that are marketed as 20-free, 50-free, etc:

Our nail polish does not contain: Formaldehyde, Toluene, DBP, Camphor, Xylene, Parabens, Ethyl Tosylamide, Fragrance, Phthalates, and Animal Ingredients
The nail polish I wanted is sold out, when can I buy it?

Due to high demand, we can not guarantee stock. We try to restock sold out products occasionally, you can sign up for email alerts when we restock them. You can sign up directly on a sold out product's page under the "email me when available" option.
Where are the products made and shipped from?

Our products are made and shipped from Cleveland, Ohio
No. We do not offer gel nail polish at this time.